Unique Challenges Facing Women with ADHD
ADHD is popularly thought of as a boy's mental condition, and although it is diagnosed two to four times more often in boys than girls, with up to 3% of the global population of children having ADHD, that still makes for a lot of girls with ADHD.
What happens to those girls with ADHD when they become adults with ADHD if much of the focus is on men with ADHD? That is the concern of Terry Matlen, ACSW who is a psychotherapist, consultant, writer and coach, specializing in adult attention deficit disorders.
From Mothers to Female Professionals with ADHD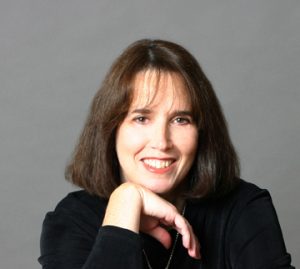 Terry has a special interest in women and moms with ADHD, as well as parenting the ADHD child when one or both parents also has ADHD. She is the author of the book, "Survival Tips for Women with ADHD" and is founder/director of two popular websites: www.ADDconsults.com and www.MomsWithADD.com
Terry's experience learning about her daughter's ADHD led her to discover her own untreated ADHD. Soon she turned her professional talents towards leading in her field, serving as vice-president of ADDA (Attention Deficit Disorders Association), involving herself with the the organization of the Eastern Oakland County CHADD (Children and Adults with ADHD) Chapter in Michigan, as well as lending expert insight to national magazines such as The Wall Street Journal, Time Magazine, The New York Times, US News and World Report, Newsday, The Today Show, CBS Morning News, The Today Show, The Jane Pauley Show, Ladies Home Journal, Glamour, and more.
Tune in with us as we discuss Terry's work with ADHD women and learn how her own ADHD affected her professionally and as a parent.
Share Your Experience and Thoughts on Women with ADHD
Are you a woman with ADHD? Do you deal with ADHD in your as a mother or professional? We invite you to call us and share your thoughts and experience with us at 1-888-883-8045. (Learn more about Sharing Your Mental Health Experience here.) We also encourage you to leave comments below.
APA Reference
Cootey, D. (2011, October 12). Unique Challenges Facing Women with ADHD, HealthyPlace. Retrieved on 2023, September 25 from https://www.healthyplace.com/blogs/tvshowblog/2011/10/what-unique-challenges-do-adhd-women-face
Author: Douglas Cootey