A Family Faced with Schizophrenia Finds Hope and Recovery
Childhood schizophrenia can be very difficult to diagnose. It mimics other illnesses and becomes even harder to distinguish if alcohol and drug abuse become part of the picture as well. Our guest on the HealthyPlace Mental Health TV Show, Randye Kaye, knows all about this firsthand.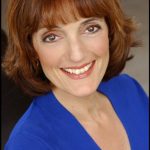 Randye is a single mother to her son, Ben, who is now successfully attending college and living a "normal" sort of life. But for the past several years, life has been anything but normal for Ben and Randye. Ben started to develop early onset schizophrenia at a young age, but it took years and multiple hospitalizations before a correct diagnosis was finally made.
Randye did everything she could as a mother to help Ben, but it was difficult to provide him with what he needed when they did not know exactly what was wrong.
Know the Signs of Schizophrenia
Some of the signs of childhood schizophrenia are different from adult signs and symptoms, some are shared. Here are a few of the signs of schizophrenia in children:
seeing things and hearing voices which are not real (hallucinations)
odd and eccentric behavior, and/or speech
unusual or bizarre thoughts and ideas
confusing television and dreams with reality
confused thinking
extreme moodiness
ideas that people are "out to get them" or talking about them
severe anxiety and fearfulness
difficulty relating to peers and keeping friends
withdrawn and increased isolation
There is Hope for a Child with a Schizophrenia Diagnosis
With the proper diagnosis and good treatment now in place for Ben, Randye has written her memoir, Ben Behind His Voices, in the hope that it will help other families, reduce stigma and provide resources for others. Randye attributes a great deal of the framework for support in her life to NAMI (National Alliance on Mental Illness) and is currently a Connecticut state trainer for their Family-to-Family program.
Watch Randy share her story with us, "A Family Faced with Schizophrenia Finds Hope and Recovery". During the interview, she also passes on valuable information she's learned along the way.
All HealthyPlace Mental Health TV Show Videos and Upcoming Shows.
Share Your Experiences with Schizophrenia
Do you have a personal experience with early onset schizophrenia? Does a member of your family? What was the diagnosis process like and how has a diagnosis impacted your life or the life of your loved one? We invite you to call us at 1-888-883-8045 and share your experiences and insights. (Info on Sharing Your Mental Health Experiences here.) You can also leave comments below.
APA Reference
Kiel, A. (2011, May 17). A Family Faced with Schizophrenia Finds Hope and Recovery, HealthyPlace. Retrieved on 2023, December 11 from https://www.healthyplace.com/blogs/tvshowblog/2011/05/a-family-faced-with-schizophrenia-finds-hope-and-recovery
Author: Amy Kiel