Parenting an Autistic Child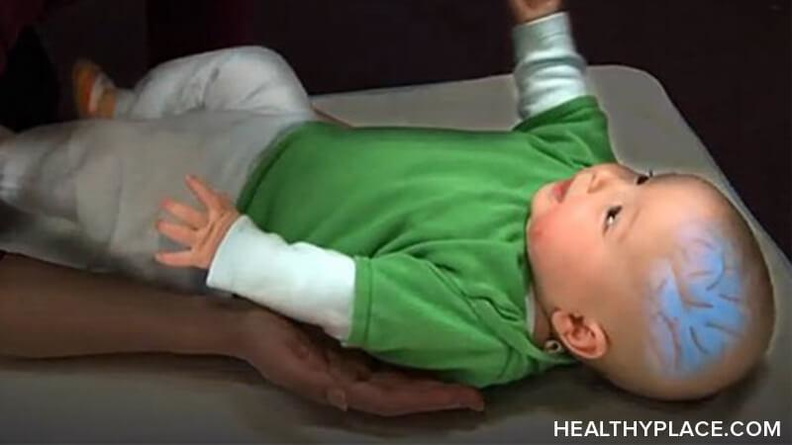 If I'd had to win the job of mother to my son on a Survivor-style reality game show, I would have been voted off within the first 6 months. As it is, I've lasted almost 13 years and done okay for the most part. But much of that success has to do with the fact that my child is physically and mentally healthy. In other words, he's not that difficult to parent. Children with autism have special limitations and needs that are bound to make parenting an autistic child an exponentially greater challenge than parenting already is.
Parenting Children with Autism Presents Special Challenges
Life is minute to minute for Ginger Taylor, our guest on the HealthyPlace Mental Health TV Show. In 2005, her son was diagnosed with autism. She says parenting an autistic child presents special challenges, including:
Keeping him safe from harm. A priority for any parent, but autism complicates matters of safety.
Paying expensive medical bills. Children with autism often require more medical care than their peers.
Feeling isolated from others. Ginger says it's difficult for people to understand her family's struggles.
Advocating for her child. I have to show up for parent-teacher meetings a couple of times a year and make sure my son does his homework. Parenting an autistic child through their school years requires far more time and effort.
Ginger says her strong marriage, faith, and support group help her cope with the unique challenges of parenting an autistic child.
Video on Parenting an Autistic Child
Ginger joined us for a frank discussion about the challenges, risks, and rewards of parenting children with autism. Unfortunately, that video is no longer available. However, there is another similar video available at The Responsibility of Raising an Autistic Child.
Share Your Parenting Experiences
Are you parenting an autistic child? Does your child have a disorder other than autism that challenges you as a parent? How do you cope? Please leave your comments below.
APA Reference
Gray, H. (2011, March 30). Parenting an Autistic Child, HealthyPlace. Retrieved on 2023, September 23 from https://www.healthyplace.com/blogs/tvshowblog/2011/03/parenting-an-autistic-child
Author: Holly Gray