How the Economy Impacts Male Depression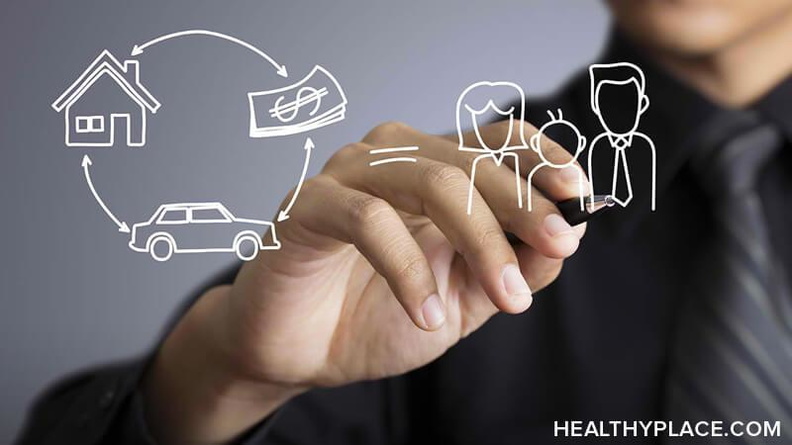 Although world-wide research over the last 20 years has indicated that women experience depression at 1 ½ to 2 times the rate of men, recent research conducted by Jed Diamond, Ph.D, and others, indicates that male depression has been under-reported and is beginning to rise significantly. In his 2009 book, Male vs. Female Depression: Why Men Act Out and Women Act In, Diamond reported on a major research study that concluded "Women seek help—men die." The study found that 75% of those who sought professional help at a suicide prevention program were female. Conversely 75% of those who died by suicide in the same year were male.
What Does the Economy Have to Do with Male Depression?
A recent editorial in the March, 2011 issue of the British Journal of Psychiatry, indicates that depression rates in men are likely to increase even more due to the socioeconomic changes going on in the world. The study's principle author Boadie Dunlop, M.D., from Emory University School of Medicine in Atlanta writes, "Compared to women, many men attach a great importance to their roles as providers and protectors of their families. Failure to fulfill the role of breadwinner is associated with greater depression and marital conflict."
When there are stresses at work or men are afraid of losing their jobs, their depression rates increase. As men become more depressed, the suicide rate goes up, particularly as men age. It is important to develop new ways of addressing male depression.
About Male Depression Specialist, Jed Diamond
Jed Diamond, Ph.D. has been a health-care professional for more than 40 years. He is the author of 10 books, including Looking for Love in All the Wrong Places, Male Menopause, The Irritable Male Syndrome, and Mr. Mean: Saving Your Relationship from the Irritable Male Syndrome. He offers counseling to men, women, and couples in his office in California or by phone with people throughout the U.S. and around the world. For more information on men and depression, please go to Surviving Male Menopause.
Video on How the Economy Impacts Male Depression
Dr. Diamond was our guest on the HealthyPlace Mental Health TV Show and he spoke candidly about men, unemployment, depression, and suicidal thoughts. Watch the video interview on the economy and male depression.
Share Your Depression Experiences
Are you a man living with depression? How has the economy or unemployment impacted your depression? Leave your comments below.
APA Reference
Gray, H. (2011, April 6). How the Economy Impacts Male Depression, HealthyPlace. Retrieved on 2023, December 5 from https://www.healthyplace.com/blogs/tvshowblog/2011/04/how-the-economy-impacts-male-depression
Author: Holly Gray