Silence Behind Male Sexual Abuse: Male Rape Survivor Speaks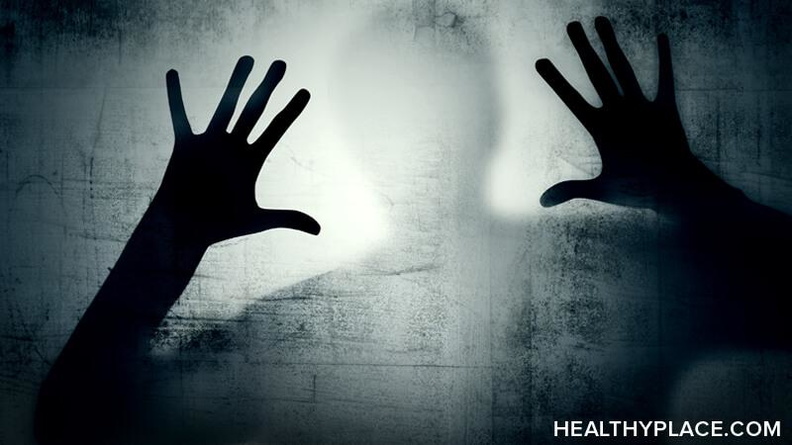 Keith Smith speaks out about his horrific experience of abduction and rape by a stranger at the age of 14. It's taken him years, decades, to speak out about the trauma. Read his story below and then view his interview on the HealthyPlace Mental Health TV Show, Male Survivor of Rape Speaks Out.
Break the Silence of Rape--Male Rape, Too
My name is Keith Smith. At the age of 14, I was abducted, beaten, and raped by a stranger. It wasn't a neighbor, a coach, a relative, a family friend or teacher. It was a recidivist pedophile predator who spent time in prison for previous sex crimes; an animal hunting for victims in the quiet suburbs of Lincoln, Rhode Island.
Over the past 35 years, I've been haunted by horrible, recurring memories of what he did to me. He visits me in my sleep. There have been dreams - nightmares actually - dozens of them, sweat inducing, yelling in my sleep nightmares filled with images and emotions as real as they were when it actually happened. It doesn't get easier over time. Long dead, he still visits me, silently sneaking up from out of nowhere when I least expect it. From the grave, he sits by my side on the couch every time the evening news reports a child abduction or sex crime (Posttraumatic Stress Disorder--PTSD).
Despite what happened that night and the constant reminders that continue to haunt me years later, I wouldn't change what happened. The animal that attacked me was a serial predator, a violent pedophile trolling my neighborhood looking for young boys. He beat me, raped me, and I stayed alive. I lived to see him arrested, indicted, and murdered. It might not have turned out this way if he had grabbed one of my friends or another kid from my neighborhood. Perhaps he'd still be alive. Perhaps there would be dozens more victims and perhaps he would have progressed to the point of silencing his victims by murdering them.
No More Silence of Male Sexual Abuse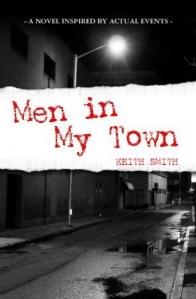 Out of fear, shame, and guilt, I've been silent for over three decades, sharing my story with very few people. No more. The silence has to end. What happened to me wasn't my fault. The fear, the shame, the guilt have to go. It's time to stop keeping this secret from the people closest to me, people I care about, people I love, my long-time friends and my family. It's time to speak out to raise public awareness of male sexual assault, to let other survivors know that they're not alone and to help survivors of rape and violent crimes understand that the emotion, fear, and memories that may still haunt them are not uncommon to those of us who have shared a similar experience.
My novel, Men in My Town, was inspired by these actual events. For those who suffer in silence, I hope my story--continued on my blog--brings some comfort, strength, peace, and hope.
Video About Men Sexually Abused as Children
Watch our male sexual abuse video interview with Keith Smith on Male Survivor of Rape Speaks Out.
Men: Share Your Sexual Abuse Experience
Are you a survivor of sexual abuse or rape? Share your experiences and insights--speak out--in the comments below.
APA Reference
Gray, H. (2010, November 24). Silence Behind Male Sexual Abuse: Male Rape Survivor Speaks, HealthyPlace. Retrieved on 2023, December 1 from https://www.healthyplace.com/blogs/tvshowblog/2010/11/silence-behind-male-sexual-abuse
Author: Holly Gray