Surviving a Family Member's Suicide Attempt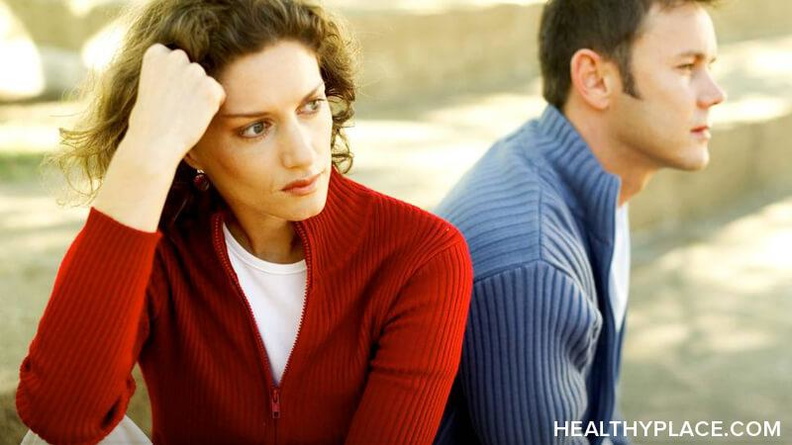 As you know, suicide is never a pleasant subject. Often times, bouts of depression are so strong that those suffering feel the only way out is to end their life. What family members are left to deal with is unbearable, as feelings of loss and guilt take over.
But what happens when the suicide attempt fails? It seems that situations such as these are not any easier to deal with.
Fear, Worry, and Stress of Repeated Suicide Attempts
This Tuesday, September 22, we will talk with one family who lived through this nightmare. Patricia Gallagher watched as stress and depression consumed her husband's life. John, a financial analyst, lived in constant worry over the stability of his job and the welfare of his family. After dealing with excruciating headaches, high blood pressure from the stress and weight loss, he decided he could not deal with the stresses any longer and made the life altering decision to end his life…but failed...twice.
Be sure to watch Tuesday as Patricia relives her husband's failed attempts at ending his life and what they are doing now to keep their family together.
Dr. Croft will be available to discuss the impact of stress and depression and take questions on this or any mental health related questions. You can read Dr. Croft's blog post on Coping with Suicide here. We also have comprehensive information on all facets of suicide.
See you Tuesday at 5:30p PST, 7:30 CST, 8:30 EST. You can watch the show live, or later on-demand at Coping with Suicide Attempts - Video. As always, our guest will be taking your questions during the live show.
APA Reference
admin (2009, September 19). Surviving a Family Member's Suicide Attempt, HealthyPlace. Retrieved on 2022, August 14 from https://www.healthyplace.com/blogs/tvshowblog/2009/09/surviving-a-family-members-suicide-attempt
Author: admin
18 years ago, I attempted suicide and was put in a mental health facility for a month, until insurance ran out. I was then diagnosed as bipolar.
I had been seeing a psychiatrist for about two years by the time I did this. At the time my kids were: 13, 10 and 8 and my husband was a practicing Social Worker. There were marital problems.
Just recently my oldest daughter, now 31, got angry at me and asked me: "Are you suicidal?" I was not. She was angry and scared, I guess.
I get angry and scared all the time and consider suicide a valid option to end my pain. But then I pause and think of all those I'd hurt by doing such a thing. I have been in treatment for the past 3 years after moving cross country following my husband's death, the sale of our home, the kids all off to college and lives of their own. I have pretty much been under doctors' care for 20 years. I believe I became bipolar at age 19 which would be 42 years ago.
When I made my suicide attempt, I recall being in a "coma" and was told I almost went into cardiac arrest. I believe I was not "alive" for a day at least. I am sorry I hurt my children and made them wary of me and insecure.
Leave a reply