Mental Illness in the Family: Dissociative Identity Disorder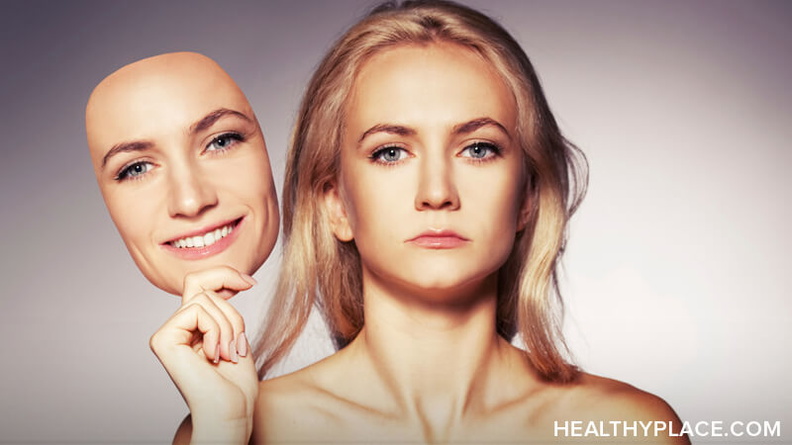 Whether it's a mental or physical illness, it's natural to concentrate on the person who has the illness. Many forget that family members and loved ones are also suffering. The impact of mental illness on families comes in the forms of grief, denial, frustration, exhaustion, and stigma.
Mental Illness is Foreign to Most People
It is difficult for anyone to deal with strange thinking and bizarre and unpredictable behavior. Imagine what it must be for families of people with mental illness. It is bewildering, frightening and exhausting. Even when the person is stabilized on medication, the apathy and lack of motivation can be frustrating.
Her daughter has experienced repeated fainting spells, severe headaches, catatonic episodes and bizarre hallucinations. Even with a college degree in psychology, Rebecca was not prepared for the diagnosis her daughter received - dissociative identity disorder.
Take, for example, our guest on this Tuesday's HealthyPlace Mental Health TV Show. Rebecca is a 33 year old mother of 3 young girls. She has spent the last two years watching her oldest daughter, age 12, "fall apart."
In her guest blog post (My Daughter's Mental Illness Has Turned My World Upside Down), you can tell Rebecca has great sympathy and empathy for her daughter's situation. At the same time, her family has shouldered a huge emotional and financial burden. And you can feel the enormity of it all...the toll it has already taken.
On Tuesday, Rebecca will share her story of mental illness in the family and some things that she has learned through experience that bring her brief moments of relief.
About the HealthyPlace Mental Health TV Show
The HealthyPlace Mental Health TV Show airs live every Tuesday night at 5:30 pm PST, 7:30 pm CST, and 8:30 pm EST. Our guest and HealthyPlace Medical Director, Dr. Harry Croft, will be taking your personal questions. Read Dr. Croft's blog post on Coping with Mental Illness in the Family for additional insight into the struggles of family members.
Unfortunately, the video is no longer available. Below are some useful articles about dissociative identity disorder.
APA Reference
Amanda_HP (2009, November 23). Mental Illness in the Family: Dissociative Identity Disorder, HealthyPlace. Retrieved on 2023, September 24 from https://www.healthyplace.com/blogs/tvshowblog/2009/11/mental-illness-in-the-family-nov-24
Author: Amanda_HP
Hi Iurayp: I grew up with a mentally ill mother so I understand your pain. I would recommend that you contact the National Alliance on Mental Illness (NAMI) www.nami.org and find your local chapter. NAMI will put you in contact with others dealing with similar problems and provide you with tools, information and support.
Best of luck to you :)
How can I get help for our 40yr.old daughter? We don't have any money. She lost consciousness on Dec. 29, 2008 and has Short-term Memory Loss. We love her and want to help her. She was seeing a psychiatrist once and then he couldn't see her again because he has to see so many service personnel.
Leave a reply