Child Suicide: How Does A Parent Survive - Recap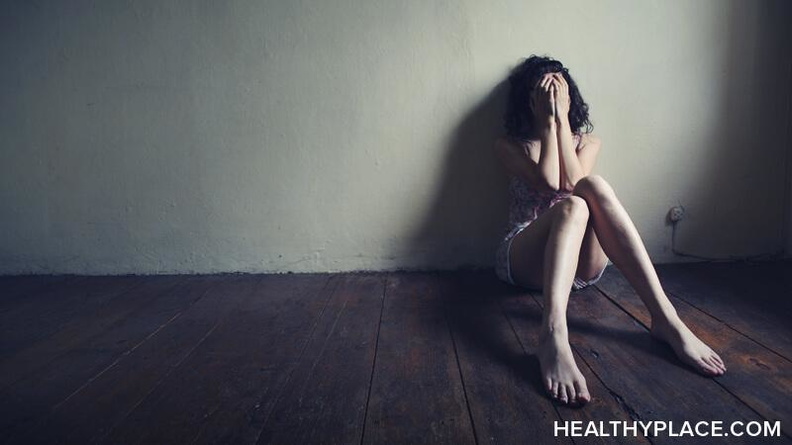 The topic of Tuesday's show, Surviving the Suicide of a Child, was quite difficult, but we hope it may prevent the tragic loss of another life by suicide. HealthyPlace.com Medical Director, Dr. Harry Croft, provided some reasons why children and teens might choose to die by suicide:
• Depression
• Loss of relationship
• Drug and alcohol abuse
While these are only a few of the many reasons out there, Dr. Croft concluded that the end result causes pain, suffering and guilt for those loved ones left behind (Parents Surviving the Suicide of Their Child).
My Son's Suicide: A Personal Story
Our guest, Elaine, can attest to the reasons given by Dr. Croft. Her son Mark, chose to take his life 11 years ago when he was just 17. Between his unstable relationship with his biological father, trouble with this girlfriend, and moving around with family, life seemed to be too much for Mark to bear (Elaine's Blog).
Elaine relived that fateful day and told us that Mark's behavior did not seem the same. Looking back, she recounts how her son made an effort to spend quality family time…maybe a sign that he had already made that painful choice to die by suicide.
The Pain of Suicide for Those Left Behind
Even though it has been 11 years since she lost her son, the pain remains as if it were the day after. "An empty hole will always be in my heart," laments Elaine. She copes by helping others deal with their own loss. She now knows that life is too short to take for granted and hugs everyone she comes in contact with, not knowing if she will ever see them again.
Signs of Suicidal Thinking
Unfortunately for those suffering like Elaine and her family, it's too late. To avoid this pain and premature loss, Dr. Croft suggested that parents look for these warning signs of suicidal thinking in their child:
• Depressed mood
• Not enjoying things anymore such as friends, TV, games, studying, etc.
• Change in sleep habits
• Change in appetite
• Change in ability to concentrate
• Feelings of guilt or worthlessness
• Decreased energy
• Talking about suicide
The last sign, talking about suicide, should be taken the most seriously. When your child experiences a loss such as breaking up with their boyfriend or girlfriend, the best thing you can do is talk them. Dr. Croft reminds us that parents carry a great deal of wisdom that should be shared with your child. Another important action is to empathize and acknowledge their pain. Sometimes brushing off the issue can result in tragedy--and then its too late.
The video interview with Cheryl is no longer available. I hope the following TEDxHelena talk How can we prevent childhood suicide? with Jenny Buscher will help you.
You can also find detailed information on suicide and suicide support here. At Healthyplace.com, we want to provide you with as much trusted information as possible to help you or your family members get through your difficult time.
Join us next Tuesday evening (5:30p PT, 7:30 CT, 8:30 ET) as we talk about sexual addiction.
APA Reference
admin (2009, July 10). Child Suicide: How Does A Parent Survive - Recap, HealthyPlace. Retrieved on 2023, December 6 from https://www.healthyplace.com/blogs/tvshowblog/2009/07/child-suicide-how-does-a-parent-survive-recap
Author: admin