Using Distraction to Cope with Anxiety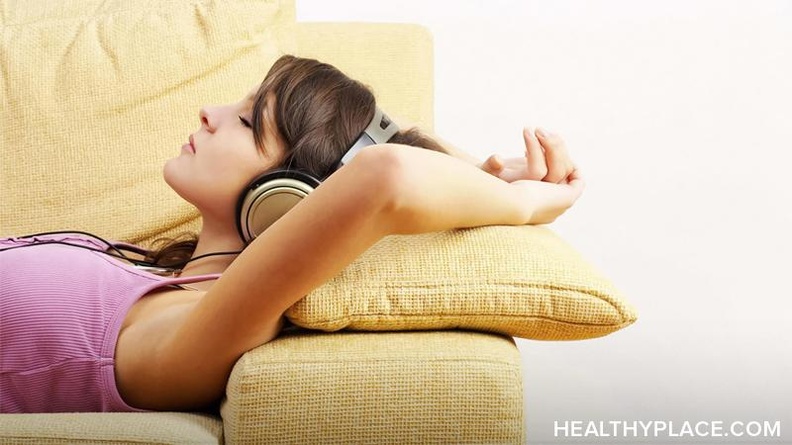 When you experience chronic anxiety, it is probably difficult to imagine you could distract yourself from that anxiety. With anxiety, you may find that you become overwhelmed with worry and racing thoughts. This can be difficult when it results in many physical symptoms, such as a racing heart rate, headaches, and stomach problems. It can become even more problematic when it interferes with your daily life, and you find that you are having a hard time concentrating, having a hard time sleeping, or constantly on high alert. 
Distraction can be a helpful way to pull you away from the intense emotions that come along with anxiety, such as when experiencing a panic attack. It can help redirect your focus so that it reduces or eliminates the physical symptoms you experience, and it can also help calm you so that you focus on healthy coping strategies. I have found that I will often use distraction when I suddenly become overcome with anxious thoughts and physical symptoms.
When Distraction Is Not Helpful for Anxiety
It's important to remember, though, that distraction is not always the ideal coping strategy for anxiety. Generally speaking, using distraction to cope in the long term is likely not the best option. The reason for this is because it can prevent you from dealing with the core issue that is related to your anxiety.
I have found this to be true in certain situations. For example, because excessively worrying is often a symptom of anxiety that I experience, I have often used distraction to keep myself from feeling overrun with racing thoughts. While this can help me feel better momentarily, it has also prevented me from confronting my anxiety trigger. Then, coping becomes about avoiding instead of confronting. Unfortunately, instead of reducing my anxiety related to the trigger -- which was the goal in the first place -- I unintentionally increase my anxiety in the long term.
There is another way in which distraction may not be helpful, and that pertains to when using coping strategies that are perhaps not as healthy. These may be things such as drinking too much alcohol, overeating, or avoiding interacting with friends or family members. Furthermore, the more you use these strategies to cope with anxiety, the more you depend on them. This can not only prevent you from dealing with the core issue, but it can also reinforce the use of unhealthy coping strategies.
When Distraction Helps with Anxiety
But, sometimes, distraction can be helpful as well. Anxiety can be a helpful tool to cope in the short term. For example, I often experience anxiety about unknown things. Over the past year, due to the circumstances surrounding COVID-19, I have found that distraction has been helpful since there has been so much about current times that I have not had control over, and it can be overwhelming. Therefore, distraction has helped to relieve anxious feelings that sometimes threaten to become overwhelming. 
Here are some helpful ways to distract from anxiety:
Exercising
Listening to music
Playing with pets
Reading
Drawing
Journaling
Playing video games
If there are instances in which distraction has been helpful -- or not helpful -- for you for coping with anxiety, share those experiences in the comments below.
APA Reference
Bermio-Gonzalez, R. (2021, June 22). Using Distraction to Cope with Anxiety, HealthyPlace. Retrieved on 2023, December 5 from https://www.healthyplace.com/blogs/treatinganxiety/2021/6/using-distraction-to-cope-with-anxiety
Author: Rizza Bermio-Gonzalez
I'm so glad that you shared about times when distraction is helpful and when it isn't. It can be easy to look at certain tools as a blanket solution for all anxious scenarios, but as you pointed out, there are times when distraction isn't the most supportive option. I love your suggestions for helpful distractions.
Leave a reply