My COVID-19 Experience and Maintaining My Mental Health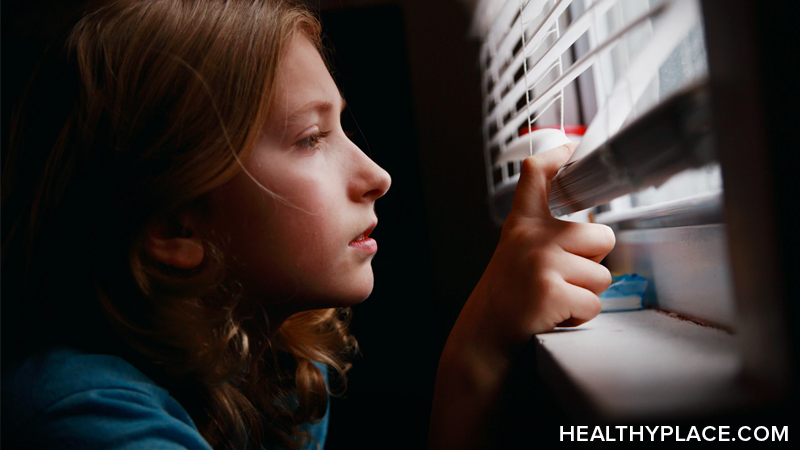 My COVID-19 experience is anxiety-provoking for me. The past few weeks have gone by in a blur. It's hard to believe just how much the standard of everyday life has changed since then, and I still can't quite believe this is the reality we're living in.
Mental Health and My COVID-19 Experiences
I've been very fortunate to still be working, that I have not fallen ill (with visible symptoms at least), and that I live with someone so I don't have to shelter alone. These privileges have absolutely made the whole process easier on me, but I think the most challenging part we're all struggling with is not knowing how long this new standard of living will continue for. This uncertainty has contributed the most to my anxiety in this time because it is so entirely out of my control as well as being unknown to me. What will my life look like in one month? What will it look like in three months? What will it look like in six months? Will we ever go back to "normal," or at least return to something closely resembling it? 
These thoughts run through my mind pretty regularly as part of my COVID-19 experience, and they're the ones that are the most troubling to me. Our lives always involve some level of uncertainty and lack of control, but it is eye-opening to see just how much a global pandemic expands on that. I've felt worried for my friends and family, particularly for friends who are currently providing care to patients sick with COVID-19.
I've tried to disconnect from the news, but I find myself still wanting to know what the newest updates are. I think this is how many of us try to handle situations we have no (or little) control over, thinking that by extending our knowledge we will at least have a modicum of agency to exert. I haven't actually felt too anxious by reading the news regularly, but I do think I've been checking it more frequently than is healthy. 
COVID-19 Experiences that Help My Mental Health
I've found a number of activities helpful as I've worked to stay calm, and in doing these activities I've found a wellspring of gratitude for all of the people and privileges in my life. The most valuable thing has absolutely been Facetiming/Zooming my friends and family regularly. I speak with people every day and make sure to engage in meaningful conversation with them, and I have to say this has been an excellent change from normal. I don't always get to talk to my friends because of work schedules and other activities that take up our time, so being able to speak more with the people I care about has been a surprising and meaningful opportunity. Taking this challenging time as an opportunity to reinforce the importance of spending meaningful time with friends and family has been invaluable for me, and I will remember that lesson in the months to come. 
I've done my best to continue doing things that I love during this COVID-19 experience, like playing the guitar, singing, cooking, and exercising. Maintaining sources of joy like these has been really important for me to keep some feeling of normalcy while also providing me some added positivity when needed. I've also found that devoting more time to work has helped me a lot by keeping my mind engaged and, again, feeling like there is some element of my life that approximates normalcy.
I find myself expressing gratitude more regularly for these activities than I did a few weeks ago, and I hope that will stay with me -- there is so much I do not notice as much as I should that makes my life meaningful. I plan to spend more time just reflecting on gratitude over the coming weeks. 
Thank you to everyone who read through this post today, I hope you and your families are staying safe and well, and that you are finding ways to work through your anxiety at home as well. 
How is this stressful time going for you? Share your experience with COVID-19 in the comments.
APA Reference
Abitante, G. (2020, March 22). My COVID-19 Experience and Maintaining My Mental Health, HealthyPlace. Retrieved on 2023, December 3 from https://www.healthyplace.com/blogs/treatinganxiety/2020/3/my-covid-19-experience-and-maintaining-my-mental-health
Author: George Abitante
I find creativity a wonderful respite (I do art journaling and scrapbooking from this illness as is listening to music.
Hi Kristy,
Thanks so much for your comment! Those sound like great activities to do, I've found journaling helpful too, though I don't have the skill for anything artistic! Hope you're staying healthy,
George
Being under lockdown and curfew with anxiety and depression can be crippling if you don't remind yourself to keep it in check. Calming and soothing activities, distractions, and taking care of mental and physical health is the way to go get through this. As someone who is going through a similar experience, I can relate to what you might be going through. Please take care, stay safe and remember to wash your hands :)
Hi Albertina,
Thanks for your thoughtful comment! I absolutely agree, maintaining healthy activities is crucial for mental and physical health. I hope you and your family stay healthy and safe as well, I'll be washing hands frequently!
George
Leave a reply