Facing the Unknown with Confidence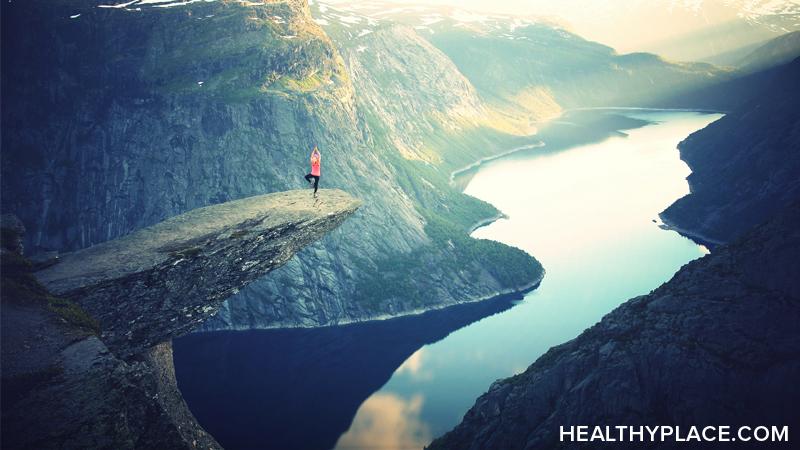 For the past several months, I've been in the midst of applying to Ph.D. programs in Clinical Psychology. It has been an intense and challenging process in many ways, but I've found the most difficult part to handle has been facing the unknown.
I've spent the last few years conducting research and improving my credentials so that I would be a strong applicant, but even after all of that preparation, I still don't know what will happen. Preparing myself mentally for whatever outcome the process would result in has been the greatest challenge of my life so far, and it has led me to introspect more about how we can stay strong in the face of uncertainty. Ultimately, I think that process is extremely personal and individualized, but I hope to discuss some ideas that have helped with my own experiences facing the unknown. 
Discover Your Self-Confidence to Face the Unknown Healthfully
In discovering an ability to face the unknown less fearfully, I've learned in the past few months to believe in and rely on myself. I believe this is the foundation for a number of positive life skills like self-efficacy, hope, and positivity. I acknowledged that there were aspects of the application process that were entirely out of my control, but I devoted time thinking about and working on the parts of that process that I knew I could influence. The more I made those small parts the focus of my time and energy, the more confident I became and the more ways I could see myself succeeding in my life, regardless of what happened with my applications.
I began to realize that if I kept investing in myself, I would be able to move closer to my goals even if there were bumps in the road or obstacles I couldn't overcome. That belief has helped me remain steady and has allowed me to devote my energies to giving myself the best chance for success that I can. Below, I share three ways I've developed the self-confidence I needed to keep moving forward, facing the unknown. 
How to Build Your Self-Confidence to Face the Unknown
Focus on developing skills. This has been immeasurably important to me over the last few months. I found that the more I improved tangible skills, whether that involved using PowerPoint or learning about a new subject, the more confident I became in my ability to learn more in the future. This allowed me to feel more secure in my abilities and to improve in ways that would benefit me regardless of what I do next. 
Acknowledge your successes. One of the most difficult steps in this process for me has been identifying times when I've made significant improvements or just done something well. I don't always receive feedback on my work, so I practice evaluating and congratulating myself when I do a good job. This helps me to be my own biggest fan, which sets in motion a cycle of positivity and self-confidence that can grow over time. 
Be kind to yourself. At the end of the day, the best way to feel confident is to treat yourself as you would treat someone you respect and care for. Using kindness as a means of cultivating self-confidence may sound unintuitive, but I've found that when I speak kindly to myself, I feel more capable of facing the challenges of daily life. Even when I do something wrong, I try to take a step back and make sure not to speak to myself in a way that is unproductive. 
Developing self-confidence can be challenging, but it's a valuable tool we can all use to face the unknown with courage and certainty. What other ways do you use to cultivate self-confidence in your life? Share below.
APA Reference
Abitante, G. (2020, January 26). Facing the Unknown with Confidence, HealthyPlace. Retrieved on 2023, December 10 from https://www.healthyplace.com/blogs/treatinganxiety/2020/1/facing-the-unknown-with-confidence
Author: George Abitante
I love this whole read but I think your suggestion to develop skills is fantastic! This is one of those things we may not think a ton about but it can have such far-reaching benefits. When we learn a certain skill we aren't just learning that specific skill we're showing ourselves that we have the capacity to turn "unknown" things into known. We're reminding ourselves of our ability to grow, and expand, and succeed!
Hi Lizanne,
Thanks for your comment! I really like your phrasing - grow, expand, and succeed! That's a great frame for embracing unknown challenges with confidence and courage!
George
Leave a reply