Anxiety and Suicide: Supporting Anxious Loved Ones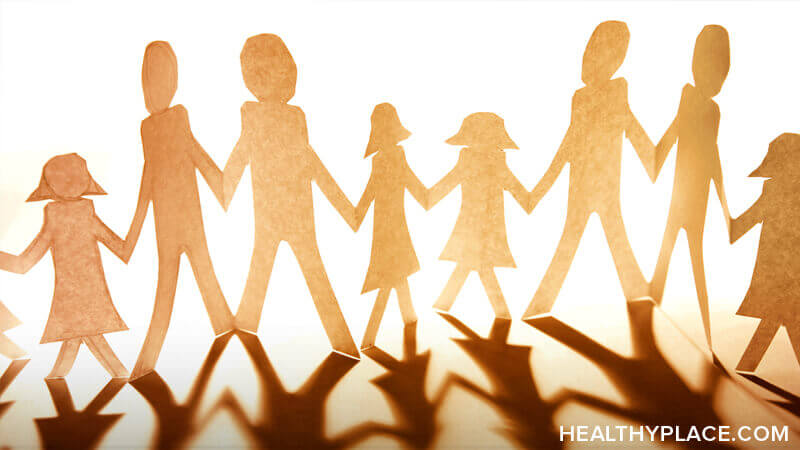 Trigger warning: This post contains a frank discussion of suicide and suicide attempts as they relate to anxiety.
We don't talk about anxiety and suicide very often. In fact, when we think about suicide, the first association that comes to mind is often depression. The link between suicidality and depression has been documented not only in the research literature but also in much of the media we consume, to the extent that the majority of people are aware of this link. Unfortunately, we are much less aware as a society of the impact that anxiety has on suicide. 
Anxiety Is Associated with Suicide
Although this is a contentious subject, there is evidence that anxiety independently contributes to suicidality. One study of anxiety found that it was an independent risk factor for subsequent suicidal ideation and attempts and that comorbid anxiety increased the risk of suicide for individuals suffering from mood disorders.1 Comorbid panic disorder and anxiety generally all increase the risks of suicide.2 There is also evidence that panic and generalized anxiety disorder are associated with suicidality even after accounting for the effect of depression on suicide, and that comorbid anxiety and depression have an interactive effect that further increases suicide risk.3 
What Can We Do to Prevent Suicide Caused by Anxiety?
I believe the studies above clearly illustrate the risks of suicide that are associated with anxiety disorders. To be clear, this does not mean that just the slightest bit of anxiety in our loved ones means they are suicidal, nor is it my intent to convey this. Instead, I wanted to share this information to demonstrate the importance of obtaining treatment for anxiety.
It can be hard to make the decision to look into treatment, and so our most important role is often to encourage our loved ones to obtain treatment. This can be a difficult role, but I believe that the key is to maintain consistent compassion, love, and support throughout the process. Additionally, once treatment has started, we can help by cultivating an environment that naturally supports treatment goals. This may involve changing your schedule, moving furniture, preparing different foods, or a range of other steps, but by being willing participants in the treatment process in whatever way is required, we can make each step far easier for our loved one. 
It is important for us all to take anxiety seriously and support our loved ones as best we can as they go through their journey in overcoming anxiety. This can be a challenging process, but by maintaining love and empathy, we can all provide the support our friends and family need. 
If you feel that you may hurt yourself or someone else, call 9-1-1 immediately.

For more information on suicide, see our suicide information, resources and support section. For additional mental health help, please see our mental health hotline numbers and referral information section.
Sources
Sareen, J., "Anxiety Disorders and Risk for Suicidal Ideation and Suicide Attempts." Arch Gen Psychiatry, 2005. 
Pfeiffer, P., "Comorbid Anxiety as a Suicide Risk Factor Among Depressed Veterans." Depression and Anxiety, June 2009. 
Norton, P., "Suicidal Ideation and Anxiety Disorders: Elevated Risk or Artifact of Comorbid Depression?" Journal of Behavior Therapy and Experimental Psychiatry, December 2008. 
APA Reference
Abitante, G. (2019, September 14). Anxiety and Suicide: Supporting Anxious Loved Ones , HealthyPlace. Retrieved on 2023, March 27 from https://www.healthyplace.com/blogs/treatinganxiety/2019/9/anxiety-and-suicide-supporting-anxious-loved-ones
Author: George Abitante
Hi Lizanne,
Thanks for your thoughtful comment. "Communication and connection" is a great way to sum up how we can best support people in our lives, thank you for sharing!
George
Maintaining love and empathy. These are always two keys in the process of support. It is so important for us to recognize all links to suicidal behavior and ideation. Anxiety is no doubt, a clearly linked one and it's crucial for us to acknowledge this connection and open this line of communication. Together, through communication and connection, we can offer the support needed.
Leave a reply