Stress from Positive Change Requires Self-Care for PTSD Too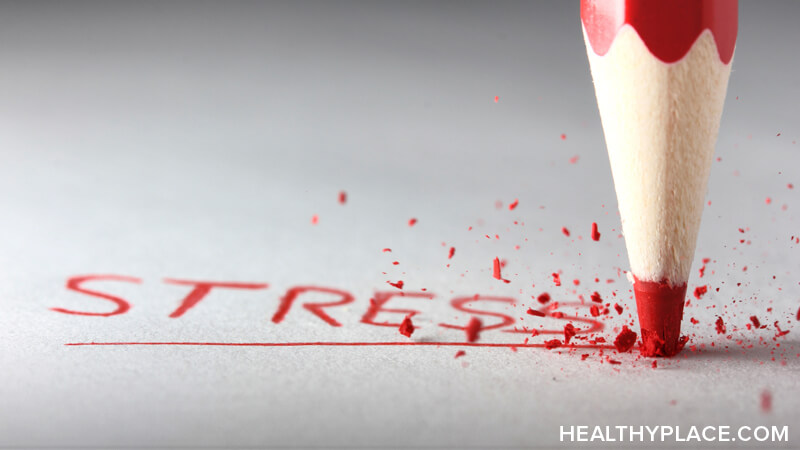 Understanding how stress from positive change adds to our stress load improves our self-care and helps us stay on the path to posttraumatic stress disorder (PTSD) recovery. While the word "stress" applies to life-altering situations like traumatic or stressful events as often as it pertains to a long to-do list, it is not typically associated with times when things are good. However, positive change and stress do exist together and it helps people with PTSD to recognize them when they occur.
Positive Change Creates Stress
Positive change creates stress--change of any kind can create stress. As demonstrated by this Online Stress Test, many situations typically viewed as positive changes directly increase the amount of stress a person is experiencing overall. A new job, a new car, or moving to a safer neighborhood are all significant changes for most people; and while generally considered beneficial, they bring challenges, unknowns, and adjustments that can create stressful feelings.
For individuals with PTSD, recognizing the impact of even the most positive of changes helps manage stress-related symptoms and challenges.
How to Recognize Stress Related to Positive Change
In this video, I discuss the importance of recognizing how positive events can add to our overall feelings of stress and how acknowledging them as stressors can help us to reduce the amount of worry they create. Once we understand where the pressure is coming from, we can make changes, ask for help, or choose to delay other significant changes until we've worked our way through some of the current ones.
Please feel free to comment on your experiences with stressors. Have positive changes ever created stressful situations for you? How did you handle them? I look forward to your responses.
Source:
Stress Effects. (2017, January 04). Retrieved December 27, 2017, from https://www.stress.org/stress-effects/