Don't Let Travel Anxiety and PTSD Trap You at Home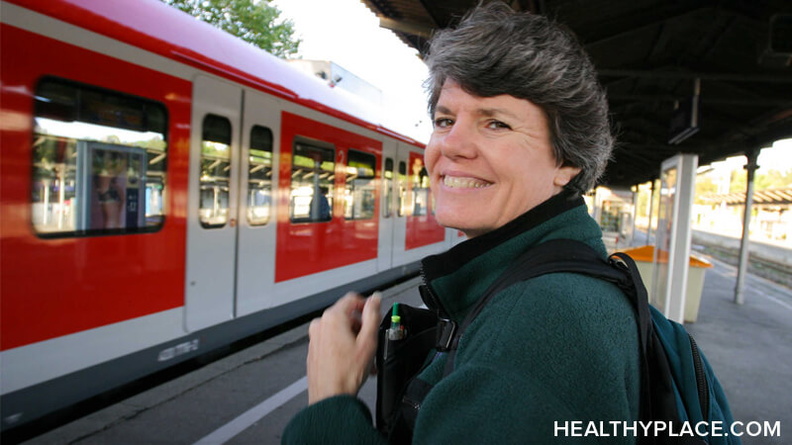 Travel anxiety and posttraumatic stress disorder (PTSD) magnify the tension of planning and leaving on a vacation. The traveling, the unknown venues, crowds, open spaces and other unpredictable scenarios can make many PTSD symptoms such as anxiety, depression, dissociation and fatigue more prominent. Of course, having PTSD doesn't mean you should stay close to home. By taking some extra time to detail your travel plans, you can handle travel anxiety and PTSD.
Know Your Stressors Before Travel Anxiety Starts
When I plan an upcoming trip, the biggest stressor in my mind is simply the persistent thought, "What if?"
I worry about every possible detail. I find navigating airports, flying, crowds, strangers, directions, traffic and hotel check-ins filled with endless possibilities for anxiety.
I've learned that I need to think a trip out step by step to identify areas where I find these stressful what-if questions popping up. Once I have them identified, I use a few strategies to reduce as much anticipatory anxiety as possible.
Ease Travel Anxiety and PTSD Symptoms with These Tips
Here are the things I do in advance to defeat travel anxiety and PTSD symptoms and make my trip go smoothly:
Arrive at the airport early. I give myself at least two hours, even though I have never needed that much time, knowing I have it. Being less rushed allows me to maintain calm.
Pre-board the plane. Most airlines are very understanding if you request pre-boarding due to anxiety. I prefer to pre-board so that I do not have to experience the stress of being so close to everyone in lines and the aisles.
Use masking sounds. When I am flying, I use headphones and listen to white noise or relaxing music to block out the engine noises. Blocking out ambient noise gives me a feeling of privacy.
Travel during off-peak times when possible. Smaller crowds are much easier for me to deal with when I am already feeling anxious.
Review driving routes in advance. One of the things I find the most unnerving is the out-of-control sense I have when driving in unfamiliar territory. The most valuable tool in my toolbox for this is the Streetview Player. The Streetview Player takes your travel route then provides a play-through of Streetview images that are available from start to finish. Users can see exactly where they will be driving.
Take a virtual hotel tour. Almost every hotel now has a section online full of photos. Rooms, lobbies, pools and the grounds are viewable before selecting a hotel.
Take the guided tour. If you enjoy sightseeing, but find the idea of navigating from place to place overwhelming, look for a guided tour or a hop-on-hop-off sightseeing bus that will take you to all the best sites.
Plan for Down Time When Traveling with Anxiety and PTSD
Even with excellent planning, self-care and downtime are still important. If you find yourself with non-stop activities scheduled, consider what that will feel like when combined with all your already identified stressors.
How do you manage known stressors during vacations? Does anyone avoid vacations because of travel anxiety? Please share your thoughts below.