A Parent with PTSD Can Affect the Whole Family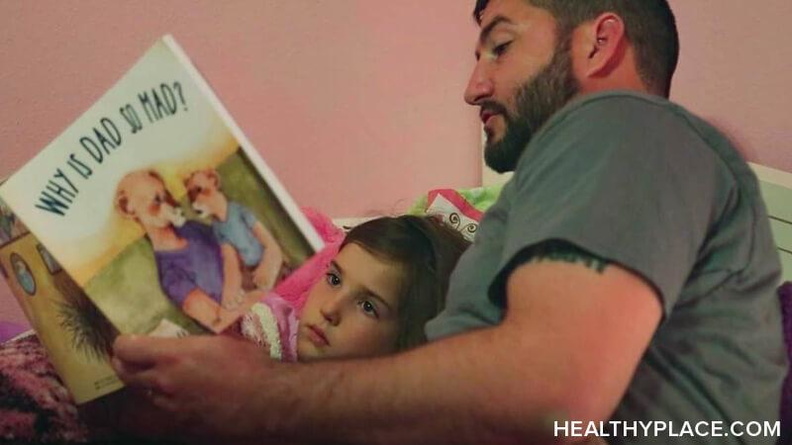 Posttraumatic stress disorder (PTSD) doesn't only affect the trauma survivor, it affects the whole family--including the children (Can Combat PTSD Get Transmitted to Children From Their Parents?). As a parent with PTSD, I think that it's easy to get caught up in what having it feels like for me, and it's easy to forget that it's also affecting those around me, including my husband and my stepson. My husband also has PTSD, so it's fairly easy for him to deal with my PTSD symptoms because he has them too. But before I started this post, I really stopped and thought about how it is for my stepson and other children who have parents with PTSD.
How Do a Parent's PTSD Symptoms Affect a Child?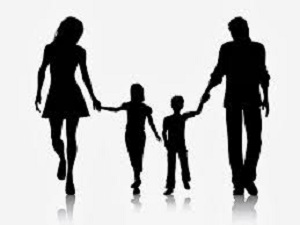 I am fortunate that I have many of my PTSD symptoms under control with treatment. I no longer have flashbacks, only occasionally have nightmares, and I really only get triggered once in a while. However, I do still struggle with anxiety and depression--not every day, but frequently.
My stepson, who is 12 years old, has seen me on days when I have been triggered, anxious, or depressed. He definitely knows that I have an exaggerated startle response and that he shouldn't hide behind any doors and try to scare me. I'm sure that at times he's been bothered by the symptoms that I still have, but I try to be open and honest with him, and he handles it pretty well.
How Children Can React to a Parent's PTSD
I do pay attention to how he's doing, though, because I know that kids can have negative reactions and behaviors when a parent suffers from PTSD. Seeing a parent experience PTSD symptoms can be scary and can easily frighten young children. According to the U.S. Department of Veteran's Affairs, National Center for PTSD, children who have a parent with PTSD may respond in the following ways:
The overidentified child tends to feel and act like his or her parent in an attempt to identify with him or her. The child may seem to have PTSD symptoms similar to the parent.
The rescuer child tends to take on the adult role in an attempt to take care of the parent who has PTSD.
The emotionally uninvolved child receives little emotional support and tends to have issues with depression, anxiety, and relationships later in life.
What Should Parents with PTSD Do to Help Their Child?
If you have PTSD and you have children, there are some things that you can do to help your children deal with it in a healthy way. That way they are less likely to have negative emotional or behavioral issues due to your PTSD.
Listen to what they have to say. Your children may express that your symptoms scare or frustrate them. Don't discount what they are telling you. Instead, empathize with their feelings. It shouldn't be difficult; it's pretty likely that you feel the same way about your symptoms.
Talk to them about your symptoms. Let your children know how your symptoms present themselves. When kids know what to expect, they are less likely to freak out if it happens. And if you are feeling hypervigilant, anxious, or depressed, tell them. It doesn't have to be a long, detailed explanation--simply saying, "I'm feeling a little bit anxious today, but everything is okay," is often enough to put a child at ease.
Make sure they know it's not their fault. Children live in a pretty self-centric world, thinking that much of what happens around them--good and bad--is directly related to them. Even though you may think that they know your PTSD and its symptoms are not their fault, they may not. Tell them often that they are not to blame for your symptoms.
Don't give them too many details. Be sure that you are honest with you children, but do so on a need-to-know and age-appropriate basis. A five-year-old doesn't need to know all about the traumatic event that caused your PTSD, while a 15-year-old may be ready to hear about it. Give the details as you feel your children need to know them and as you feel they are appropriate, otherwise keep it honest, but general.
Having a Parent with PTSD Can Be a Positive Thing

Find Jami on Facebook, on Twitter, on Google+, and on her blog, Sober Grace.
APA Reference
DeLoe, J. (2016, November 3). A Parent with PTSD Can Affect the Whole Family, HealthyPlace. Retrieved on 2019, September 15 from https://www.healthyplace.com/blogs/traumaptsdblog/2016/11/when-a-childs-parent-has-ptsd
Author: Jami DeLoe
I can deeply relate to this because my kids were 10 and 15 when I finally started to face my abuse and my PTSD symptoms became out of control. I agree it is tough realizing how our mental health issues may have affected our kids and began seeing in my own life how my kids were paying the price. I have learned though that we can help them heal from our mistakes. My parents never owned any of what happened to me. They have never apologized for not protecting me or even been willing to have a conversation about it. Once I began to understand the impact of the trauma on me and the way I treated my kids, I began talking with them about it. I apologized to them and worked hard to change my behavior. That showed them how much they mattered to me and just recently my daughter, who is now 20, thanked me for working so hard at making things better. Open communication and willingness to be vulnerable with our kids is so important. Apologies without action are meaningless, but when we apologize and show them we are trying the be the best parent possible through changing our behavior towards them, healing can happen.
Leave a reply