PTSD Recovery: Final Three Steps of the 12 Step Approach
There are various types of treatment for posttraumatic stress disorder (PTSD), and they don't all work the same for everyone. A specific treatment may work for one person, and not another. Using a 12 step approach for PTSD, along with other traditional methods of treatment, has been helpful to me in my recovery, and it could be helpful for you. Previously, I've covered the first nine steps, and this post will explain the last three steps of the 12 step approach for PTSD recovery.
Applying Steps 10, 11, and 12 to PTSD Recovery
Steps 10, 11, and 12 of a 12-step program are about perseverance, patience, and love. These steps are often called the maintenance steps because they are something that you are meant to do every day to keep your recovery on track. The only change necessary in these steps is using "PTSD sufferers" in the place of alcoholics. The final three steps are as follows:
Step 10 -- Continued to take personal inventory and when we were wrong promptly admitted it.
Step 11 -- Sought through prayer and meditation to improve our conscious contact with God, as we understood Him, praying only for knowledge of His will for us and the power to carry it out.
Step 12 -- Having had a spiritual awakening as the result of these Steps, we tried to carry this message to other PTSD sufferers, and to practice these principles in all our affairs.
A Closer Look at Steps 10, 11, and 12 for PTSD Recovery
Step 10 as Related to PTSD Recovery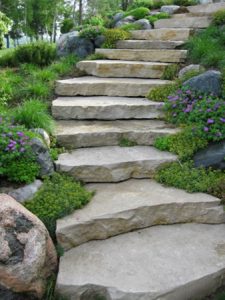 This step asks us to persevere in our self-examination each day, and to do our best to fix any mistakes we make as quickly as we can. It's easy to get upset or angry, or to behave in a less than acceptable manner when we're in recovery (or any time, really). Step 10 is about accepting responsibility for our part in the behavior, and doing our best to make it right. Letting negative things fester and grow isn't healthy and can impede our PTSD recovery. So, just like in steps four and nine (links at bottom of page), we need to take a look at our side of the street and then make amends for whatever we did wrong. Practicing this step daily isn't meant to be an ordeal. At night you just have to ask yourself, "How did I do today? Is there anything that I did or said that I need to address?"
If the answer is "yes," then take action.
Step 11 as Related to PTSD Recovery
This step is about patience. It asks us to continue to practice the first three steps through prayer and meditation, to improve our conscious contact with our higher power. This is about being patient and trusting that God, or our higher power, is working in our lives -- that we don't have to recover alone. I believe that prayer and meditation work and that they are valuable actions for everyone, not just those of us in recovery.
Step 12 as Related to PTSD Recovery
I say that step 12 is about love because it is all about spreading the message of recovery. It asks us to carry the message of hope to other PTSD sufferers, letting them know that real recovery from trauma is possible. It also asks us to practice the principles of the 12 steps of recovery in all of our affairs. That means that we should apply all of the steps to everything that we do.
Final Thoughts on Using the 12 Step Approach for PTSD Recovery
I know that it may seem a bit strange to apply a program that was originally aimed at addiction to PTSD recovery. I believe that it has worked, and is working, for me because it's really about learning to live a new way, not just staying sober. When we are victims of trauma we cannot simply go back to life as we knew it before the trauma happened. We have to learn to accept what happened to us and figure out how to have a happy, productive, fulfilling life despite our challenges. That is what the 12 steps have done for me, and I encourage you to see if they work for you.
Using The 12 Step Approach For PTSD Recovery Series:
You are here: PTSD Recovery: Final Steps of the 12 Step Approach
Find Jami on Facebook, on Twitter, on Google+, and on her blog, Sober Grace.
APA Reference
DeLoe, J. (2016, April 14). PTSD Recovery: Final Three Steps of the 12 Step Approach, HealthyPlace. Retrieved on 2023, December 6 from https://www.healthyplace.com/blogs/traumaptsdblog/2016/04/ptsd-recovery-final-steps-of-the-12-step-approach
Author: Jami DeLoe
thank you Jami for the experience, strength and hope you shared with PTSD and the 12steps. I like your approach and message. I look foward to appling the steps as well to my own experience of trauma. Your message is easy to grasp but powerful and I can already see the possible recovery thru this path and application. I want to learn more!
Leave a reply