PTSD Recovery: How to Make a Mountain into a Molehill
When you look at the mountain of PTSD recovery, does it seem like Mount Everest? Do you feel like you're there at the bottom of the mountain, one little person beneath the weight of an enormous backpack?
Making PTSD Recovery More Manageable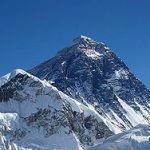 One of the things I was soooo guilty of in recovery (let me know if this resonates with you) was looking at the overall task of recovery and trying to wrap my head, brain, arms, legs, emotion and will around it. From that point of view, it seemed like I was just too far gone into crazy-ville to be able to move forward.
What I learned during my PTSD recovery, and now teach all of my clients, is a simple way to make overcoming symptoms of posttraumatic stress a whole lot easier. Take a listen...
Michele is the author of Your Life After Trauma: Powerful Practices to Reclaim Your Identity. Connect with her on Google+, LinkedIn, Facebook, Twitter and her website, HealMyPTSD.com.
APA Reference
Rosenthal, M. (2012, October 26). PTSD Recovery: How to Make a Mountain into a Molehill, HealthyPlace. Retrieved on 2023, December 6 from https://www.healthyplace.com/blogs/traumaptsdblog/2012/10/how-to-make-a-mountain-into-a-molehill-in-ptsd-recovery
Author: Michele Rosenthal
[...] I was correct that I couldn't go from depression to joy in an instant, what I discovered in my PTSD recovery is that I could titrate up. That [...]
Leave a reply