You Can Use Creativity to Reduce Anxiety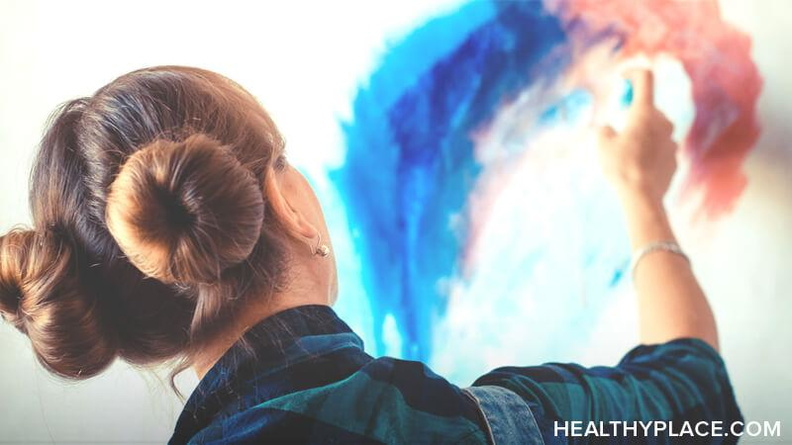 I use creativity to reduce anxiety because sometimes when anxiety hits it can be easy to feel stuck and not know what to do to get out of feeling that way. For me, if I don't use anxiety coping techniques to start feeling better then it becomes harder and harder to start feeling normal again. Read this article to learn how I use creativity to reduce anxiety. 
How Using Creativity to Reduce Anxiety Helps Me
I have noticed that when I am doing something creative, it takes my brain from focusing on all the tasks I feel anxious about to focusing on what I am doing. Using creativity allows your mind to slow down and focus on the present moment, helping to reduce feelings of stress and anxiety.
Ways to Use Creativity to Reduce Anxiety
Determining which creative outlet to use depends on the type of person you are. Experiment with different creative avenues and pay attention to how you respond to it. If the activity helps you to stop focusing on what you are stressing about, then that is a good sign it's working for you.
Using Adult Coloring Books
You may have seen adult coloring books already, and there is a reason there has been so much hype around them. They are a little more complex than the coloring books children use, forcing you to focus on staying in the lines and choosing the colors you want. Adult coloring books have been a great way for me to take a break from focusing on the things making me anxious.
Explore Hobbies
There are so many creative hobbies, and you won't know which one is best for you until you try. You could try photography, cooking, or painting for example. All of these hobbies require focus especially if it is your first time pursuing one. If you explore a new hobby, allow yourself to completely immerse yourself into learning how to do it and you will notice your mind shifting to a more mindful place.
Using creativity to reduce anxiety is a great way to get back to the present and relieve stress. If you already have a creative outlet you turn to, what do you do?
APA Reference
Eaklor, B. (2018, December 31). You Can Use Creativity to Reduce Anxiety, HealthyPlace. Retrieved on 2023, November 30 from https://www.healthyplace.com/blogs/toughtimes/2018/12/you-can-use-creativity-to-reduce-anxiety
Author: Brandy Eaklor
Anxiety as common emotional disorder deserves more attention from professional and laic community. Your mindful suggestion to overcome the ruinous repercussions of anxiety presents useful tool to deal with this unavoidable emotional turbulence. Even current psychiatric treatment of anxiety indicates crucial step to prevent serious outcomes of long time anxious suffers the improvement of daily lifestyle contribute to manage this emotional and mental disarrangement. Active and creative approach against anxious turmoils gives us hope and will to face in successful way with psycho-physic restrains of anxiety. So, it is of crucial importance to undertake something interesting and thrilling activity to soften emotional burden from anxiety. In addition, when it is known that many people with anxious disorder voluntary take anxiolitic medications, without any introductory consultation with any clinical psychiatric. Indeed. overuse or abuse with anxiolitic medication is very dangerous habit, which one didn't ameliorate anxiety. In contrary, non-professional taking of medication against anxiety stir up many side effect for our global welfare.
Dr. Ferati, I'm not sure I understand all you presented in your comment. I do think you could probably eliminate the number of words you used by 30% and write your sentences clearer and more concise so every member who subscribes to healthyplace.com and reads your comment can understand the point you're making and how it relates to the original post.
I absolutely love the idea of using creativity for an anxiety-reducing outlet. It's been wonderful to see things like adult coloring books gaining mainstream use and acceptance. Seemingly simple activities like coloring can be extremely soothing to a frazzled anxious mind. Wishing you a wonderful 2019!
Yes, I agree. It makes me so happy to see these things go mainstream as well. Thank you, I wish you the same Lizanne!
Leave a reply