Coping When a Loved One Passes Away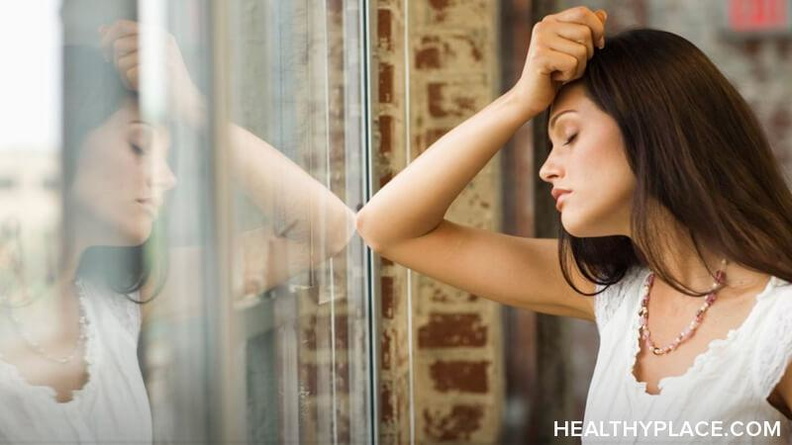 When a loved one passes away, the feeling can be extra traumatic if you're someone who struggles with depression. You feel the negative feelings start creeping back in, and find it hard to go through the motions of everyday life. When a loved one passes away, after a couple days you start to fear getting trapped in the dark hole of depression with no way out.
Feelings to Expect When a Loved One Passes Away
Everyone will experience loss differently. Keep in mind that there is not a wrong way or a right way to feel.
You can expect feelings of shock, sadness, confusion, abandonment, or regret (When Grief Becomes a Mental Health Issue). While these feelings are completely normal, it's important to remind yourself that no matter the circumstance of the death, it isn't your fault.
Ways to Cope When Your Loved One Passes Away
Stay Present
Meditate, do yoga, or practice simple breathing exercises. Do your best to take each day as it comes. Let your feelings come and go naturally. It can be easy to get wrapped up in thoughts like, "I wish I would have told him how much I cared more often." As humans, we naturally find ways to feel guilty. Chances are, no matter the circumstances, there will be things from the past you wish you could change. Instead, shift your focus to how you can strengthen your current relationships (Dealing with Feelings of Guilt and Shame When You're Depressed).
Journal
Writing in a journal can be a great way to get your feelings out when a loved one passes away. You can use journal prompts or write out everything that you're feeling. Doing so can help you work through your emotions more effectively.
Find Support
Talking to your friends, family, or a support group is a good way to work through what you're feeling. While the people you talk to may not have any direct advice, talking to them and feeling supported will ultimately make you feel better.
Take Care of Yourself
Make sure you're eating nutritious meals and exercising. Remember to do your regular daily activities such as showering and brushing your teeth. It's not uncommon for some of these rituals to fall by the wayside, but do your best to focus on your self-care.
Advice for When a Loved One Passes Away
For advice on what to avoid when experiencing the loss of a loved one, please watch the video below.
APA Reference
Eaklor, B. (2018, February 11). Coping When a Loved One Passes Away, HealthyPlace. Retrieved on 2023, October 3 from https://www.healthyplace.com/blogs/toughtimes/2018/02/coping-when-a-loved-one-passes-away
Author: Brandy Eaklor