Getting Older When You're Not Where You Thought You'd Be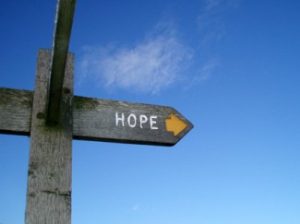 This year, as I stared at the candles on my birthday cake, I could not take my eyes off of the second digit that said I was getting older—seven. Wow, I thought. Twenty-seven. What Should I Have Done Already?. It amazes me how fast one birthday turns into the next. Twenty is so far away, and 30 is right around the corner.I'm getting old and I'm not where I thought I'd be.
Getting Older Can Be Terrifying
Getting older should be a good thing. After all, I am another year wiser. Unfortunately, wisdom is not always the first thing that I think about when I get older. Usually, I think about my goals and accomplishments since my previous birthday.
Did I get a meaningful job? Did I save up a lot of money? Did I get a lot of stories published? Did I go on any dates?
The pressure that I put on myself to put a check next to every goal overwhelms me. For every empty box, I feel less confident. I feel that every goal I do not meet will foreshadow a lack of progress for the next year. When I think about that big three-zero, that list with a lot of empty boxes haunts me.
Making Peace with Getting Older
Although it can be difficult to enjoy getting older, I find that it helps to stop thinking about where I thought I would be and appreciate how I got to where I am now. To learn more about finding peace with aging, watch my video below.