Television Shows that Help Me Cope with Depression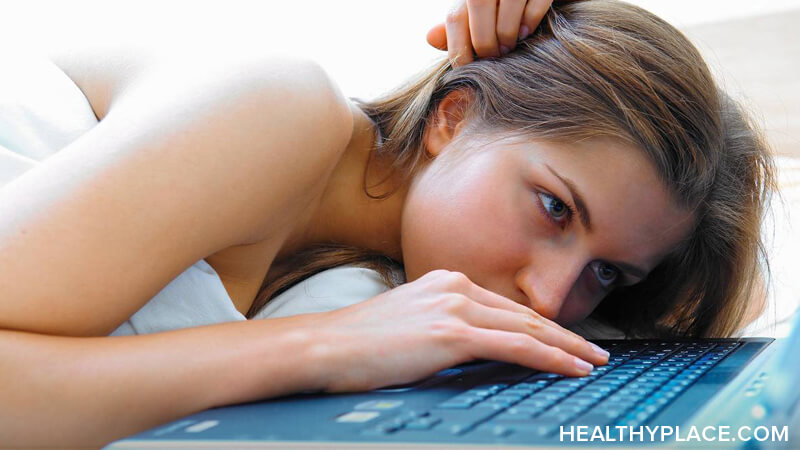 I've found three television shows that help me cope with depression. Television can create a way to escape depression, and oddly enough, I find myself looking for characters going through circumstances similar to mine. (Binge-Watching Television While Coping with Depression may not be such a good idea, though)
Coping with Depression through My Favorite Television Shows
When I'm feeling depressed, I can find a one-sided connection on TV. Surprisingly, this has helped me deal with depression in ways I never could have anticipated. These three television shows help me cope with depression.
'Six Feet Under'
I don't know how many times I've watched Six Feet Under, but I do know that I've been able to identify with every main character on the show at some point. I never knew that watching people on screen deal with grief could be so powerful, but watching the phases of recovery from some of life's hardest issues helped me answer some questions of my own. Claire's teenage listlessness, Brenda's depression, David's insecurities, and Ruth's struggle to overcome her uptight nature are all things I've struggled with, too.
'Enlightened'
Enlightened was a short-lived television show that helped me cope with depression, but I loved it for the two seasons it existed. Amy is so easy to relate to with her self-destructive nature, and so many of the other characters are struggling with their own issues like addiction and grief. Amy has been diagnosed with bipolar disorder and she is seeking self-help in as many ways as possible, even if they don't quite work out. Enlightened showed me that sometimes life takes strange and unknowable turns that may eventually lead us down a path of positivity.
'Twin Peaks'
Dale Cooper of Twin Peaks fame has been one of the most influential characters to me. In one scene, Cooper tells the sheriff of the mysterious town of Twin Peaks that you should give yourself a gift every day, even if it is a small one. Today, this translates into the concept of self-care. A gift can be a cup of coffee in the morning or some time alone to read at the end of the night. Coping with depression is so much easier for me when I take time to deal with it rather than to push it away. Twin Peaks feels like a comforting friend.
Watch my video below about lessons I've learned about depression from television below. Then, let me know which TV shows you watch when you need some help coping with depression.
Lessons Learned on Coping with Depression from Television
APA Reference
Horsfall, A. (2017, April 20). Television Shows that Help Me Cope with Depression, HealthyPlace. Retrieved on 2023, December 7 from https://www.healthyplace.com/blogs/toughtimes/2017/04/coping-with-depression-through-television-shows
Author: Ashley Horsfall
I fought depression by reading, watching tv, or doing housework. I I found that cleaning can have a calming effect believe it or not. I I put my clothes on each morning like I'm going out and then I start dusting anything I can. I can even walk my dog after the anxiety eases. Good luck to all who struggle. You must find a way out.
Leave a reply