Help Children Cope with Mental Health Stigma with These Tips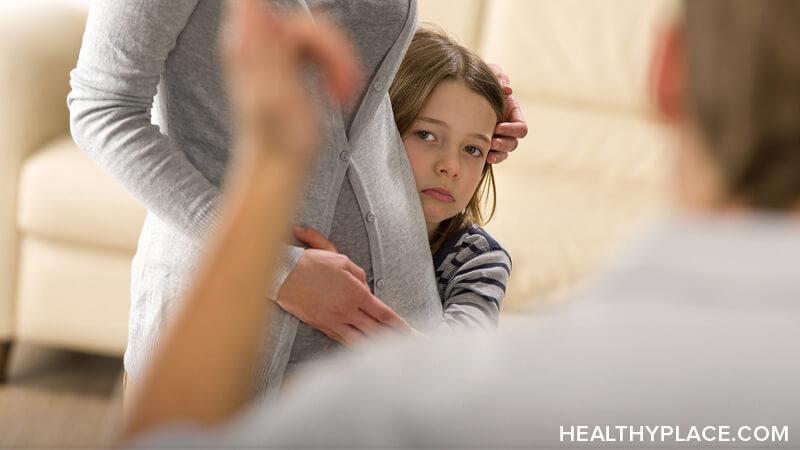 As I said in the first two parts of this series, parents and guardians want to help their children through their struggles, and that includes knowing how to help children cope with mental health stigma. In the previous installments, I discussed how you can make sure you're not inadvertently stigmatizing your child and then how to talk with your child about mental illness stigma. There are plenty more things that parents can do to help their children facing mental illness stigma but to conclude I want to touch on a few more things that can be done right now.
Three Ideas to Help Children Cope with Mental Health Stigma
Build a Mental Health Stigma Coping Toolbox
It doesn't have to be a literal box, but having something that your child can turn to if they're feeling stigmatized because of their mental illness can be helpful. Fill this box or bag or whatever it is with things that can help get your child through that potentially crushing moment of mental health stigma. Maybe it's a picture of family or a loving note from you; it could be their favorite book or a list of people they can reach out to and trust. Depending on how young your child is, it could even be a favorite stuffed animal or something of that sort (Mental Health 101: Developing Coping Strategies).
True, it's only a momentary fix; however, having that reminder of something good in a moment that suddenly feels bad can make a huge difference.
Help Your Child Create a Mental Health Stigma Support System
Although you may already be a solid support for your child, he or she are probably not going to be around you all the time. Whether it's going to school, going to a sleepover, going to a family member's house, or whatever the case may be, your child might need someone else to turn to if you're not available.
Reaching out to trusted friends and family members is a great way to start, and including your child in the process is key. These are people that your child needs to trust, not just you. In school, I feel, this is a particularly important area to find someone that your child can trust, whether it be a teacher, counselor, or the lunch lady. Having someone they can fall back on is important.
Work with these people to come up with a plan for what you each can do if you see your child facing that mental health stigma firsthand, too. My advice would be to first gauge the situation; maybe it would be better to just walk away, but if you choose to confront it, please go at it with patience. Not everyone will be receptive, but if you can help someone understand how their actions are hurting someone else, that's great.
Help Children Cope with Mental Health Stigma by Validating Their Feelings
Letting your child know that sometimes mental health stigma is going to suck and that it's perfectly okay to be upset about it is probably my biggest piece of advice in any of these articles. Feelings are not weakness or strength, they just are, and we need to feel them. Wallowing in negative feelings isn't healthy, but acknowledging they exist is not a bad thing. You may be able to help with this part or your child may need extra counseling. In any case, knowing that they don't need to bottle everything up is necessary.
If you still would like more ways in which you can help your child cope with mental health stigma or maybe need more help with these, my suggestion is to seek out a counselor who can both implement and strengthen the above and show you more tactics to put in place. Being a parent in this situation isn't easy, but it is possible to navigate the negativity.
APA Reference
Barton, L. (2017, July 10). Help Children Cope with Mental Health Stigma with These Tips, HealthyPlace. Retrieved on 2023, October 2 from https://www.healthyplace.com/blogs/survivingmentalhealthstigma/2017/07/things-you-can-do-to-help-children-cope-with-mental-health-stigma
Author: Laura A. Barton