Doctors Are Affected by Mental Illness Stigma Too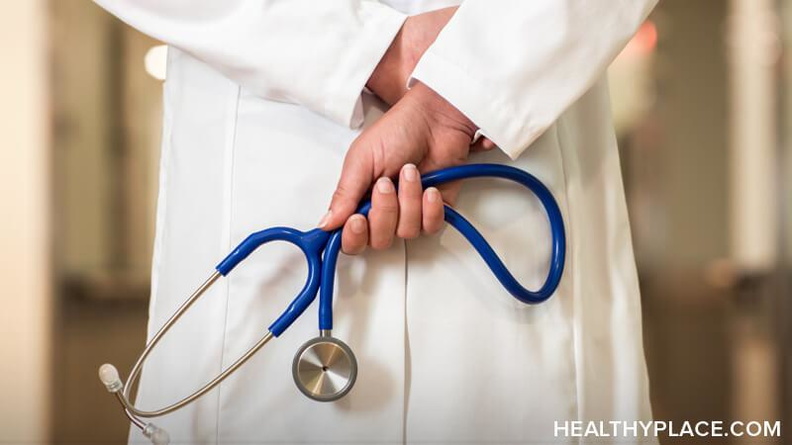 Doctors are affected by mental illness stigma, and, as mental health consumers, we run into this problem time and time again. I have heard countless horror stories of mental illness stigma affecting doctors and other mental health professionals, who are part of the patient's journey. However, there still remains a number of doctors and medical professionals who stay true to their passion for medicine. Here are some of my best and worst experiences with doctors who are affected by mental illness stigma and the ones who aren't.
My Experience with Doctors Affected by Mental Illness Stigma
Subsequent to being released from the hospital's Intensive Care Unit, I was left to sit alone on a bench in a psychiatric ward for two hours waiting to see a psychiatrist. I felt like a drowned rat, and met a doctor affected by mental illness stigma.
She was extremely cold toward me and I was forced to rehash the fact that I had tried to commit suicide days earlier and had been diagnosed with bipolar disorder a few months earlier. It was as if she never even read my chart and she looked me up and down with a judgemental eye. She simply said that I would be seen by another psychiatrist as she did not feel she could help me, but she literally spent a total of five minutes with me. I gazed at the floor with a blank stare with helplessness in my heart.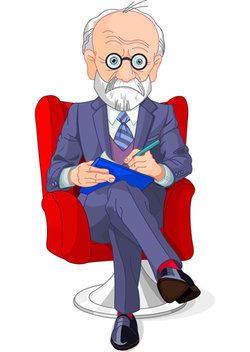 After some time, I was transported to my room and I experienced not only doctors affected by mental illness stigma, but also stigma from a number of nurses who worked on the psychiatric ward. During my one month stay, I often played my music quietly in my room, listening to soft female voices that soothed my mind. On one occasion, a certain nurse yelled at me, and actually stormed into my room to switch the stereo off. I did not have any headphones, it was midday, and barely anyone was on the ward. She then began to bully me and moving forward, she criticized my every move.
On a separate occasion, having been in bipolar psychosis for weeks, I had not taken a shower for quite some time, and I had actually been afraid of the shower as it appeared looming and scary. Eventually, I applied my makeup and washed my hair, and as I stepped onto the ward, a number of the patients commented on how beautiful I looked, but the nurse voiced that I was vain and conceited. She was critical and unhappy with my appearance, when it was actually a clear sign that things were looking up for me, mentally.
Mental Illness Stigma Does Not Affect All Doctors
Luckily, there are many doctors who are not affected by mental illness stigma and I have been very lucky to work with a few of them during my mental health journey. Currently, I have been seeing my psychiatrist for over 13 years, and when he approached me for the first time, I hung my head low staring at my feet, but I recall hearing a very kind voice.
He asked me, if I was okay and how I was feeling. He offered to talk to me and did for quite some time. He shared the benefits of psychiatric medication, but also the side-effects, which had never been discussed with any other doctor in my past. He is definitely not a doctor affected by mental illness stigma.
He also referred me to a psychiatric nurse, who has been extremely helpful on countless fronts, and she is an amazing individual, who treats me with respect and dignity. She has not only become a respected medical professional in my books, but a friend, and I trust and care about her deeply.
I have learned that doctors are affected by mental illness stigma, as are a number of medical professionals, but there are the gems who see us as equals in creating and maintaining our own mental health wellness. I do not take it personally when doctors are affected by mental illness stigma as I know it is not about me, but it is their own issues, biases and judgements. There are many things that we can do if we come across doctors who are affected by mental illness stigma, and I was curious, what would you do?
You can also connect with Andrea on Google+, Facebook, Twitter, and at BipolarBabe.com.
APA Reference
Paquette, A. (2015, April 27). Doctors Are Affected by Mental Illness Stigma Too, HealthyPlace. Retrieved on 2019, July 16 from https://www.healthyplace.com/blogs/survivingmentalhealthstigma/2015/04/doctors-are-affected-by-mental-illness-stigma
Author: Andrea Paquette