Mental Illness and the Stigma of the Spiritual Experience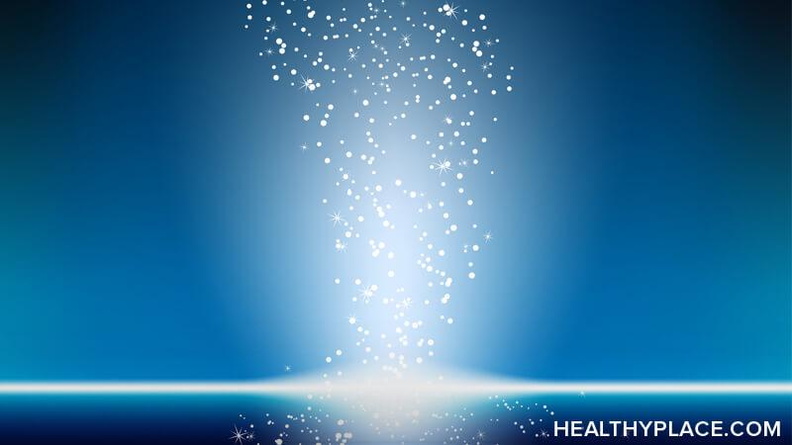 In the throes of a mental illness episode, especially psychosis, the theme of God seems to appear and reoccur among many people, often leaving us wondering, why is that? This also causes a lot of people to sneer and stigmatize the spiritual experience of someone who has a mental illness (What Is Stigma?).
Is there a logical explanation why people have such life-changing spiritual experiences during this time? Many people are funny about religion/spirituality and are very often put off by people that become intensely committed to God, but I often contemplate the meaning and significance behind these spiritual experiences.
My Personal Experience with Spirituality and Mental Illness
I experienced a psychotic episode due to bipolar disorder in my mid-twenties and started hearing voices inside my head, seeing things not of this world and became delusional. As I looked at myself in the mirror one night, I came to a solid conclusion that I finally figured out who I was -- Eve from the Garden of Eden. It was as real for me as to the reality of you reading this blog right now (The Demons of Mental Illness: What Possesses Us?).
It was a realization like no other, but who does Eve hang out with when she is in the Garden of Eden? Yes, Adam of course. In the very early morning in darkness, I heard faint noises coming from the apartment over and knew I had to knock on the door. When I did, a young man answered whom I had never met before. When I told him I was looking for Adam, he stared at me greatly confused.
Luckily, my perceived Adam was a gentleman and after a conversation, I returned to my apartment (How to Help Someone with a Mental Illness). Eventually, this young man was key in aiding with my admittance to the psych ward the next day, but my spiritual experiences did not end there. I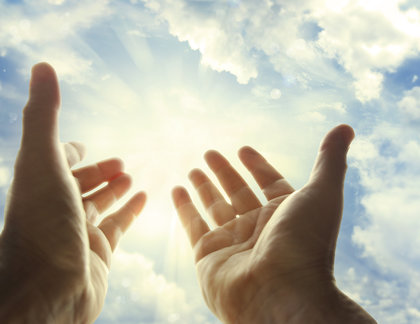 felt a presence of God so strongly that I had constant conversations with Him asking for guidance, offering praise and pleading for help.
I traveled the streets during my hospital passes with a bible in hand as it made me feel safe; I visited the chapel every day while in the hospital and my pastor was one of the four people that visited me during my one month stay. I was mostly alone and lost during this time, and my acceptance of God was the only thing that kept me believing that my life could get better. It took time and things improved; and I am now left with a strong sense that my illness is not a curse from God, but in actuality a cursed gift.
Spirituality Ignited by Mental Illness is Stigmatized
Currently, when I attend my psychiatrist appointments, I often run into the same young man who stops me in my tracks and tells me flat out, "Jesus loves you and will return to the earth one day to save us." I smile as I understand his passion for talking about his beliefs, and we have a long conversation every time I see him. He is happy and content and feels he is meant to share his knowledge to better the world. Had I not had my own personal mental health experiences with spirituality, I probably would not be as gracious, just as many others would laugh, scoff or tell him he is just plain nuts.
I have met others who have started entire organizations because of their experiences of a God in a psychosis. One woman, in particular, is proud to share the love that she experiences from her own beliefs. She always tells me, "It is not about religion, it is about love." She is happy and excited to be committed to a cause that is close to her heart and she would not have it any other way.
We all hold our own spiritual beliefs entrenched in various denominations, churches and often just practice what we believe in our own homes. Does it matter that someone experiences an intense spiritual connection with God during a mental health episode? It surely does to them a lot of the time, but it ought not to be something to be dismissed or ridiculed by others who have not had such experiences.
We are all entitled to our own spiritual beliefs that are induced by mental illness or not, and why not have respect and tolerance of these experiences? It does not mean that you have to agree with them. I have seen the belief in God better and enhance the lives of many people who have a mental illness and they feel blessed to have had these experiences and honestly, I now feel the same way.
You can also connect with Andrea on Google+, Facebook, Twitter, and at BipolarBabe.com.
APA Reference
Paquette, A. (2014, November 24). Mental Illness and the Stigma of the Spiritual Experience, HealthyPlace. Retrieved on 2019, August 21 from https://www.healthyplace.com/blogs/survivingmentalhealthstigma/2014/11/mental-illness-and-the-stigma-of-the-spiritual-experience
Author: Andrea Paquette