Goodbye and Thanks for Everything
It is with great sadness that I am announcing the end of my stint as the stigma blogger for Healthy Place.
Over the past year and a half, I have gotten to meet a great deal of people involved in de-stigmatizing mental illness. I have had the privilege of engaging many of you in discussion surrounding mental health stigma and by the conversations we have created, I know we have made a difference in fighting stigma.
I have heard your voices loud and clear. Either through the comment section or by personal emails, I know that there are hundreds, if not thousands of people out there dedicated to eradicating the stigma of mental illness. We need to make our voices heard. And we can't let anything stand in our way.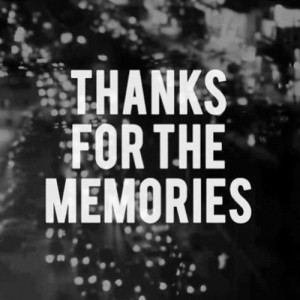 Just because I am leaving Healthy Place does not mean that my battle towards ending mental health stigma is over. I will be continuing my advocacy work in mental health as it is my passion. A very personal passion that will never die.
And I urge you to do the same.
Next time you see stigma rearing its ugly head, don't just stand there: speak up.
Challenge conventional wisdom. Encourage people to think differently and most importantly, show through your daily life that people with mental illness are no different than anyone else.
Chris Curry's website is here. Chris is also on Google+, Twitter and Facebook.
APA Reference
Curry, C. (2013, September 30). Goodbye and Thanks for Everything, HealthyPlace. Retrieved on 2023, December 9 from https://www.healthyplace.com/blogs/survivingmentalhealthstigma/2013/09/goodbye-and-thanks-for-everything
Author: Chris Curry
Hi Chris,
So sad to see you leave the Healthy Place family. It has been a pleasure advocating for mental health with you. I'll tweet you soon. Wish you the best in your future endeavors.
Best,
Heiddi Zalamar, LMHC
Life With Bob Blogger
Leave a reply