Time to Create an ED Recovery Action Plan for the Holidays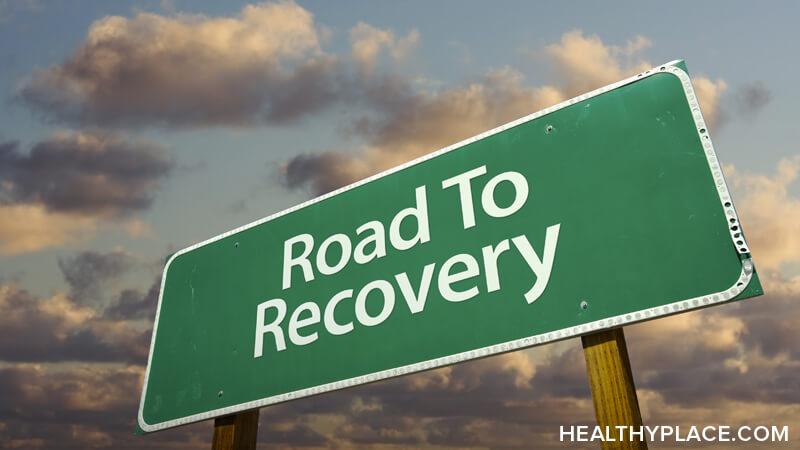 November is officially here, which means now is the time to create an eating disorder (ED) recovery action plan for the holidays. This season can be a minefield to navigate with an eating disorder, no matter where you're at in the healing process, so it's crucial to determine in advance how you will prioritize eating disorder recovery in the midst of whatever triggers you face these next couple of months.
With a strong emphasis on food—not to mention unsolicited remarks on how much you eat from relatives or friends—this is a stressful time of year to unlearn eating disorder behaviors. You can stay the course, however, if you strategize ahead. So here are some tips for creating an ED recovery action plan for the holidays.  
This ED Recovery Action Plan Helps Me During the Holidays
I have been in eating disorder recovery for almost 10 years now, but I still need an action plan to make it through the holidays with minimal setbacks. When I choose how to respond to the inevitable buffet table of desserts or the awkward, tactless family comments before any of these obstacles even materialize, I feel more confident and proactive to handle a trigger in real-time.
I'm not a licensed clinician, but this ED recovery action plan empowers me during the holidays, and I hope that you find it useful as well.  
Fight the temptation to restrict or skip other meals in order to "compensate" for a large holiday meal. Knowing there's a feast planned for dinner is not an excuse to restrict your food intake earlier in the day. Be sure to eat a balanced, nutritious breakfast and lunch, just as you would on any normal occasion. When you establish a consistent rhythm around those meal times, you are less likely to feel ravenous or out of control during the holiday meal.     
Remember that no foods are off-limits, but you're not required to eat something if you don't want to. If mashed potatoes are your favorite, then allow yourself to savor them without a side of guilt. But if the texture of green bean casserole does not appeal to you, it's alright to pass. The same is true for second helpings—if you want more, then don't hold back, but if you're out of room for dessert, "No thanks," is a valid answer. Just listen to both your hunger and fullness cues. 
Surround yourself with encouragement, accountability, and reinforcement from the people you trust. Do you have access to professional counseling? Schedule a last-minute session with your therapist or dietitian the week before a holiday, so you can process any fears and request input on your action plan. Do you have a close friend or family member to confide in? Ask this person to check in with you a few times over the actual holiday, either on the phone or face-to-face.    
Devise an exit strategy to pull back for a while if you start to become too anxious or overwhelmed. In those moments when a specific conversation triggers you to the core or the sight of that massive buffet spread causes a frenzy of anxious thoughts, carve out time for self-care. Excuse yourself for 15–20 minutes, then escape somewhere quiet to calm down and recharge in peace. Walk around the neighborhood. Find an empty room to write in your journal or listen to music. You can even slip away to the bathroom for a quick deep breathing practice.       
Now Is the Time to Make an ED Recovery Action Plan for the Holidays
The holiday season is just weeks around the corner, so if you want to be resilient in the face of triggers and anxieties, then you need to strategize in advance. In my experience, there is no better way to minimize stress, increase enjoyment, and remain committed to the healing process. 
I advise you to create an ED recovery action plan for the holidays—and now that November is here, I recommend you do this just as soon as possible. The more prepared you are, the less influence your eating disorder can have.
What ideas do you have for your eating disorder recovery plan for the holidays? Share your thoughts in the comments.
APA Reference
Schurrer, M. (2020, November 4). Time to Create an ED Recovery Action Plan for the Holidays, HealthyPlace. Retrieved on 2023, December 6 from https://www.healthyplace.com/blogs/survivinged/2020/11/time-to-create-an-ed-recovery-action-plan-for-the-holidays
Author: Mary-Elizabeth Schurrer