Learning to Love My Inner Child in Eating Disorder Recovery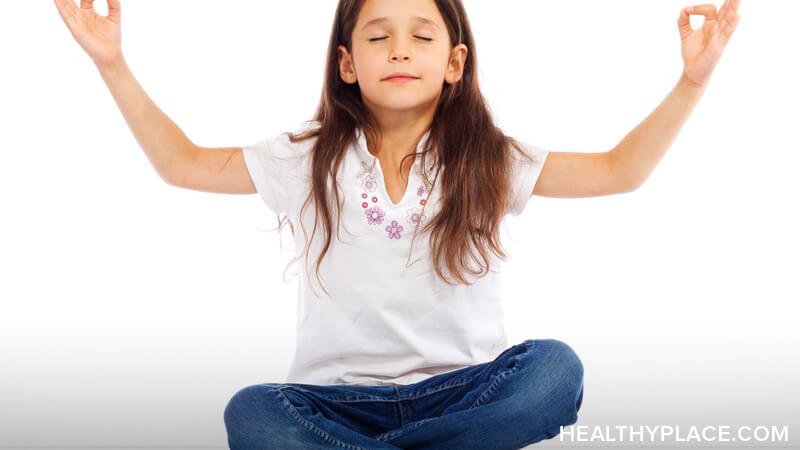 Just recently, I noticed something beautiful unfold within me: eating disorder recovery taught me to love my inner child after decades of rejecting her. This did not materialize overnight, but now it feels like coming home to a version of me who remembers a time before anorexia first lurked onto the scene. 
My Journey from an Eating Disorder to Loving My Inner Child
Loving my inner child is a newer healing technique for me. I have been in therapy off-and-on for my eating disorder since I was 13 years old. To provide context, I am now 29—so it's taken most of my life to do this healing work. I am familiar with many of the different methods clinicians use to treat eating disorders. I've seen counselors and nutritionists. I've tried cognitive behavioral and dialectical behavior therapies. I've been in support groups and residential treatment programs. I've learned how to practice mindfulness, and I've experienced a few sessions of eye movement desensitization and reprocessing (EMDR). 
All of these therapeutic modalities and resources are beneficial, but for me, none have been quite as impactful as learning how to love my inner child. Before I started this process, so many negative memories, beliefs, and patterns of behavior from childhood were stored deeply within my body, and as a result, I demonized that younger version of myself. I punished her for the shame I felt toward my body, which allowed an eating disorder to take root.
However, my treatment of this inner child is much softer these days. In fact, by nurturing her emotions, caring for her basic needs, and reconnecting to her spirit, I have become kinder and less critical toward my body as well. In the video below, I will elaborate more on the healing, restoration, and embodiment this inner child work continues to produce in my eating disorder recovery. 
The Gift of Loving My Inner Child in Eating Disorder Recovery 
APA Reference
Schurrer, M. (2020, October 28). Learning to Love My Inner Child in Eating Disorder Recovery, HealthyPlace. Retrieved on 2023, December 9 from https://www.healthyplace.com/blogs/survivinged/2020/10/learning-to-love-my-inner-child-in-eating-disorder-recovery
Author: Mary-Elizabeth Schurrer