How to Maintain ED Recovery During Holiday Travels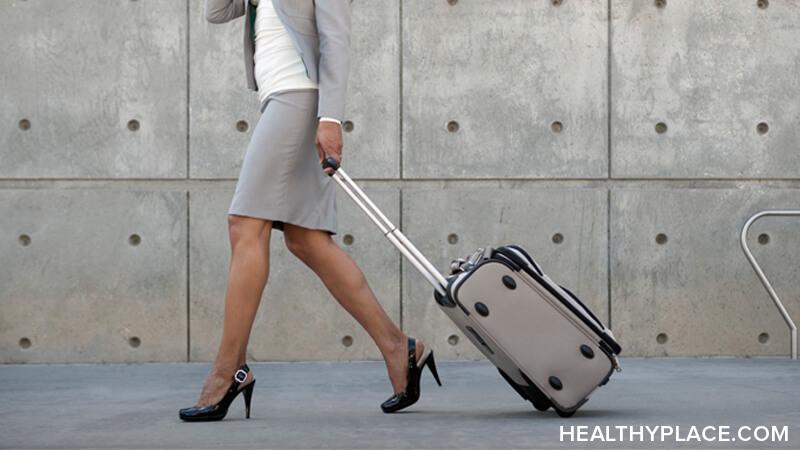 The holiday season is one of the most ubiquitous times for traveling, but if you deal with a history of disordered eating, it can be difficult to maintain eating disorder (ED) recovery during holiday travels. Whether you visit long-distance family members or vacation on a ski slope with friends, this departure from a typical structured routine will often cause anxiety-induced triggers to surface. If you plan to be away from the familiar comforts and securities of home this season, here are some coping mechanisms you can practice in order to maintain ED recovery during holiday travels. 
Combat Holiday Travel Stress to Maintain ED Recovery
When you are in recovery from an eating disorder, it's crucial to be preemptive and intentional about your travel arrangements. The more you prepare on the front-end, the more armed you'll be to counteract eating disorder triggers and enjoy the time spent with family or friends. So before heading off on your travels this holiday season, take into account these suggestions to minimize stress and prioritize ED recovery while on vacation.   
Pack clothes that you feel confident wearing. Whether you are headed to a snowy climate or the warmer tropics, how you dress can make a difference in how relaxed, secure and content you feel during the trip. Be sure to pack outfits that are loose-fitting, and not too body-conscious, so you can focus on being fully present instead of obsessing about how you look.
Coordinate the activities ahead of time if possible. To some extent, traveling is unpredictable, so you can't plan out the whole itinerary, but you can organize certain activities that have a calming effect. For instance, if time spent in nature keeps you grounded, then find a hiking trail nearby. Or if a sun salutation practice makes you feel centered, then scope out a local yoga studio.   
Bring food items you are comfortable eating. It's no surprise that mealtime is often the most stressful part of ED recovery, so if you're concerned about not having access to nutritious food, travel with your own snacks. Non-perishable, healthy nibbles that can be taken through airport security include raw nuts or seeds, dried fruit, kale chips, granola bars, and rice cakes.  
Make sure to have self-care essentials on hand. Because the holiday season is hectic, and traveling just adds onto that pressure, it's necessary to invest in self-care. Being out of your standard element is taxing at times, but rituals from home can offer a sense of normalcy. So bring items like a camera, journal, or sketchbook to give yourself a creative outlet and uphold a routine.
Holiday traveling is often chaotic to begin with but when you compound that tension with an eating disorder, the results can be overwhelming. However, if you make an effort to prepare yourself with these resources and coping mechanisms, you can still maintain a stable commitment to ED recovery during holiday travels. 
APA Reference
Schurrer, M. (2018, December 12). How to Maintain ED Recovery During Holiday Travels , HealthyPlace. Retrieved on 2023, September 25 from https://www.healthyplace.com/blogs/survivinged/2018/12/how-to-maintain-ed-recovery-during-holiday-travels
Author: Mary-Elizabeth Schurrer