Finding Community in Eating Disorder Recovery
Speaking out about having recovered from an eating disorder has been very rewarding to me. I have been getting involved with mental health related organizations in my community and I share aspects of my life as a person who has recovered from bulimia. Writing the Surviving ED blog has been very inspiring too.
I Am Not Alone in My Mental Health Community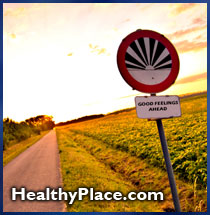 This week, I'd like to share with you how getting involved in the mental health community has helped me stay recovered. Perhaps this might inspire you to look into opportunities in your community. No matter where you find yourself at this point in your eating disorder recovery journey, being involved with community can help.
In this eating disorder video, I talk about the support I have found in connecting with other people in my community who are going through their own struggles with a mental illness or eating disorder. I'd love to read your comments and for you to share with us how your community involvement is inspiring you to recover or has helped you stay recovered!
You can also connect with Patricia Lemoine on Google +, Twitter, Facebook, and Linkedin
APA Reference
Lemoine, P. (2013, July 31). Finding Community in Eating Disorder Recovery, HealthyPlace. Retrieved on 2023, November 30 from https://www.healthyplace.com/blogs/survivinged/2013/07/finding-community-in-eating-disorder-recovery
Author: Patricia Lemoine
Patricia,
I am so impressed and inspired by you . You are eloquent and so open . I know that you're on the path to helping so many other hurting souls!
Hi Lynda!
Thank you for writing! I appreciate the comment. I really hope that I can help others on their path to recovery.
Great post, Patricia! So many of us have learned from society that we should be ashamed of having a mental illness. That sigma has really harmed so many who could have recovered by now. It's because of people like you who speak out that we're slowing breaking down that wall. One day, mental health problems will be just as 'normal' as high blood pressure or arthritis.
Hi Stephen!
Thanks for connecting. You're absolutely right! It's so important to speak out against stigma and to encourage others to share their stories. I truly think as you said that mental illness will one day be just an 'illness', without further need to categorize and difference it from physical illness.
Leave a reply