Eating Disorder Triggers and Social Events
Feeling triggered during social events? So am I! Eating disorder triggers seem to come from every direction, but is there anything you can do about them?
Handling Eating Disorder Triggers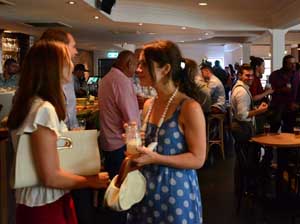 Many people going through recovery from anorexia or bulimia often ask me both on social media and in person how to navigate social events, considering the number of eating disorder triggers they can present. Social settings are where most comments about one's appearance; whether positive or negative, are usually shared. This week's vlog, shares some of my "preparations" I consider essential when RSVP'ing for an event where I know there will be food, alcohol and small talk.
Tips to Manage Eating Disorder Triggers
Though not all these tips on managing eating disorder triggers will necessarily work for you, I can at least say that I still use them to this day, even though I'm recovered from bulimia. I think, in no small part, in my case, they are why I haven't relapsed for a very long time when triggered in social settings. These tips are what help me feel supported and empowered, in the moments where I'm vulnerable, especially during social events.
As usual, I love to read your comments. And feel free to share some of your own tips to get through these more difficult moments we all find ourselves in.
You can also connect with Patricia Lemoine on Google +, Twitter, Facebook, and Linkedin
APA Reference
Lemoine, P. (2013, June 18). Eating Disorder Triggers and Social Events, HealthyPlace. Retrieved on 2019, September 22 from https://www.healthyplace.com/blogs/survivinged/2013/06/eating-disorder-triggers-and-social-events
Author: Patricia Lemoine