Rediscovering Life After Anorexia
For almost five years, I have struggled and fought to free myself from anorexia.
It has been painful, and full of tears.
It hasn't been easy. Understatement of the year.
This is what has happened:
A panicked flight from Rogers Memorial Hospital's eating disorders program. Eight hospitalizations on the psychiatric unit of an area hospital. Spectacular failure during a six-week stay at the River Centre Clinic. Plunging into alcohol and drug abuse. Multiple relapses.
Now I can finally see the other side.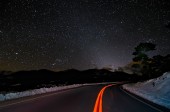 Just as anorexia narrows one's life, recovery broadens it, bringing it back into sharp focus.
Anorexia was a life of bitter grayness. I moved as if in a fog, not really feeling or seeing anything. Connections were lost; relationships a bother.
I am in a deep cave, untouched by emotion. I am beyond human needs. I don't need to eat or take in fluids. I am beyond that, and I am strong.
Of course, I wasn't really strong. I woke up each day wishing I had died, simply because life was too hard as anorexic and I didn't know how to free myself.
And now I am becoming free.
It started with food. At first, of course, I despised food. Or so I thought.
I may be eating, but I don't like food. Any food. It is all just fuel. Eat to live, not live to eat.
I denied anything tasted good. Chocolate? Nope. Yogurt? Meh. Peanut butter? Yawn.
I simply ate. And denied myself the pleasure of food. It felt...so wrong. So weak.
My eating disorders psychiatrist tried to introduce the concept of enjoying food to me, but I just laughed at him.
Me, enjoy food? Yeah, right.
Recovery has been slow. Depression and anxiety often overcame me. I still restricted at times. However, there were more days that I ate than not, and eventually I felt better.
More alert. More alive. More open to the possibilities.
I started reading for pleasure and learning again. I read such diverse books as The Immortal Life of Henrietta Lacks and Long Walk to Freedom: The Autobiography of Nelson Mandela. Curious about all the hype, I read the Hunger Games trilogy.
I realized there is a whole world beyond weight and numbers and food. I became curious again, reading about anything and everything. I got into Facebook debates about the upcoming election, abortion rights, and the right for people to express their opinions even if I don't agree with them. I became moved when I read about Cambodia's poorest and one man's work to help them. I cried when I read about a woman's love for her baby boy, born with no eyes and the lids fused.
I rediscovered my humanity.
I reconnected with my family and friends and my God. I went out for lunches, and ate dessert with (almost) no anxiety. I played with my sister's Rottweilers and had long talks with my sister-in-law. I thanked God for being with me all these years, and helping me to reach recovery.
I smelled the freshly shorned summer grass, marveling that it could look so crisp and green and real, and I ran my fingers through its dewy wetness and realized I was alive. I walked through my neighborhood and looked down at the fallen red and yellow leaves, feeling a connectedness to the earth, knowing that others before me had also gloried in the beauty of this world.
All of this was lost to me when I was in the throes of anorexia. I was cold and hungry, although I denied it, and lifeless. My life, simply put, was starving.
Maslow's Hierarchy of Needs theorizes that humans first must meet their basic needs for food and water. Then we are able to focus on other needs, such as creativity, achievement, friendships, family, and intimacy. When our basics needs are not met or inadequately met, we are stuck in survival mode. I believe that is true whether it is through lack of resources or an eating disorder. We are incapable of much, because we have so little emotion and energy to spare.
Now I am rediscovering life after anorexia. And it's good.
APA Reference
Gambrel, A. (2012, August 30). Rediscovering Life After Anorexia, HealthyPlace. Retrieved on 2023, September 30 from https://www.healthyplace.com/blogs/survivinged/2012/08/rediscovering-life-after-anorexia
Author: Angela E. Gambrel