Parenting a Child with ADHD During the Pandemic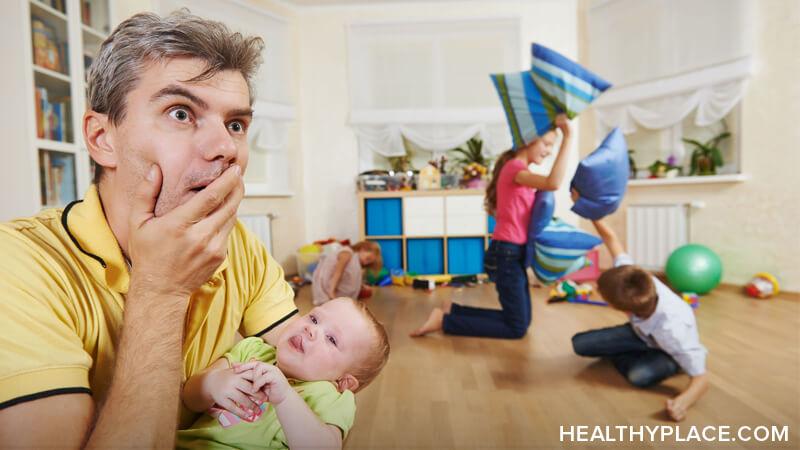 In case you haven't noticed, COVID-19 has transformed how everyone gets everything done, including how we parent in this pandemic. It's especially changed how I raise a child with attention-deficit/hyperactivity disorder (ADHD).
It feels like nothing is the same as it used to be--my work life, our day-to-day activities, our child care routine, the list goes on. My family and I have found ways to cope with our situation, though, and I'd like to share them with you. 
How I Parent During the Pandemic, Considering My Child's ADHD
Because of the pandemic, we spend a lot more time at home, which has been a gargantuan transition for us. Before the pandemic, I used outings as a coping technique and a way to keep my child's ADHD busy. Now, though, I have to find other ways to keep everyone occupied. We've also faced issues with child care we never dealt with before. For one, my child goes to school only four days a week instead of five. A couple of months ago, he was also quarantined for two weeks after being exposed to coronavirus at school.
I think my child's ADHD has made some of these changes particularly difficult for him. New things have always taken a while for him to adjust to, and that's the case now more than ever. 
These changes have been no easier for my husband or me to handle. We both work full time, and raising a child with ADHD is a full-time job in and of itself. Here's how have we managed to raise a child with ADHD while keeping our jobs in the middle of a pandemic that's disrupted our child care routine so much, not to mention every other routine in our lives.
I'm Adjusting to Parenting a Child with ADHD During the Pandemic
I wish I could say parenting during the pandemic while doing everything else I need to do has been simple, but I can't honestly say that. It hasn't been simple, but it has been possible. Here's how:
I've taken my child to work with me a few times. It isn't the easiest thing I've ever done, but I'm lucky to have a boss who will accommodate us like that, not to mention a child who does pretty well with it despite his ADHD. We pack a bag full of face masks, toy cars, snacks, and whatever else I can think of to keep him busy for a few hours. Then we hop in the car, drive to work, and do the best we can.
We moved into a bigger house. We all needed a bit more space, and for whatever reason, my child seems to be performing better at his new school since this change. The new environment seems to work better for him and his ADHD. He isn't as disruptive in the classroom and seems to pay closer attention. Whatever it is that's working for him, I'll take it.
We got a dog. The dog is just as hyperactive and busy as my little boy, too, so they're perfect for each other. They're both outlets for the other's pent-up energy, relief you desperately need when you're trying to parent a child with ADHD in the middle of a global pandemic.
I encourage activities he can do at home. He especially loves painting all his little cars. If I set him up with a couple of paintbrushes, a palette of watercolors, a towel to spread across the floor, a little cup of water, and a handful of Hotwheels, and he can stay busy all afternoon. It's something he loves to do, so it's fairly easy for him to stay focused on it.
How are you parenting your child with ADHD during the pandemic? How has life changed for you and your family? How have you learned to cope? Let's talk in the comments below.
Also, check out my video to learn how I've kept my son safe and healthy during the pandemic--despite his ADHD.
APA Reference
Sharp, S. (2020, November 25). Parenting a Child with ADHD During the Pandemic, HealthyPlace. Retrieved on 2023, December 1 from https://www.healthyplace.com/blogs/parentingchildwithmentalillness/2020/11/parenting-a-child-with-adhd-during-the-pandemic
Author: Sarah Sharp