Parenting a Child with Mental Illness
I am a working mom with two challenging jobs. I'm parenting a teenage boy with mental illness and I'm an airline pilot. The parenting job is much harder. I often say I would rather land my plane in the Hudson River with no engines, than undergo the tailspin of raising a child with bipolar disorder and social anxiety.
There are many reasons. I've been flying over 30 years and am well trained. In the air I have the assistance of a knowledgeable copilot, professional crew and a checklist. If I have a problem, I call maintenance, dispatch or the duty pilot. Once a year I practice every foreseeable emergency in a simulator and receive a check ride to assure my proficiency. When I am in command I know what to do.
No Manuals for Parents of Mentally Ill Kids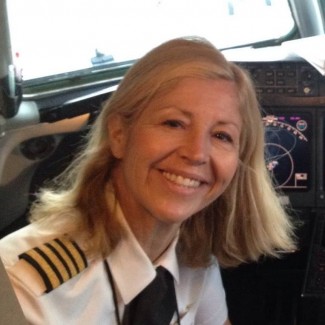 That is not the case when parenting a child with mental illness. There is no training. There is no checklist. There is little support. In aviation terms, I am flying by the seat of my pants.
In the cockpit, pilots are alerted to abnormal situations that need their attention by lights and sounds. We call these master cautions and warnings. When we see or hear one of these, we pull out a checklist to fix the problem.
In extreme situations, we may need to divert. Pilots divert to an alternate landing field when we are running out of gas or are on fire.
Parents of children with mental illness often miss critical master cautions and warnings. As a toddler, my son Bob was very active but extremely shy. In kindergarten, Bob was easily frustrated with change and challenge, often resulting in emergency situations. In first grade, Bob cried in the shower, "I hate myself; I want to die." By second grade, Bob was putting holes in walls.
Through much of Bob's childhood, I complacently stayed on course.
When multiple master cautions finally got my attention, Bob saw a flight of therapists. He made his first trip to the Crisis Center at age 11. Only when Bob spun out of control in middle school and was diagnosed with bipolar disorder, did I finally divert.
Flight Plan for Raising a Child with Mental Illness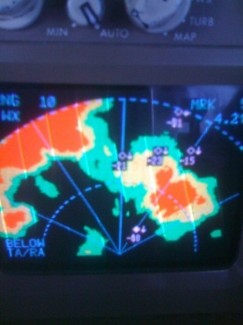 Now I try to parent my son in a way that promotes stability and wellness. Straight and level does not work. Aerobatics do not work. But there are many things that do work when disciplining a child with mental illness. They are mostly counterintuitive to normal parenting. I crashed and burned many times before I learned these new procedures.
I get a lot of backlash from parents who do not have kids with mental illness. I call this perfect-parent-backlash. I receive backlash because I am not raising my child with mental illness the way the perfect parents with perfect kids are raising theirs.
This brings to mind the passenger who complains about a "horrible" bumpy ride and my "terrible" landing. This is the passenger who has no stick and rudder time. Nor have they dodged thunderstorms or landed in a 30-knot crosswind.
Parents with mentally ill children must write the manuals and checklists for this turbulent and frequently dangerous job.
My goal is to use my experience with Bob to instruct other parents. No more flying by the seat of our pants. I want to help parents find a safe place to land.
APA Reference
Halli, C. (2014, October 26). Parenting a Child with Mental Illness, HealthyPlace. Retrieved on 2019, July 17 from https://www.healthyplace.com/blogs/parentingchildwithmentalillness/2014/10/parenting-a-child-with-mental-illness-2
Author: Christina Halli