Caregiver Guilt and Mental Illness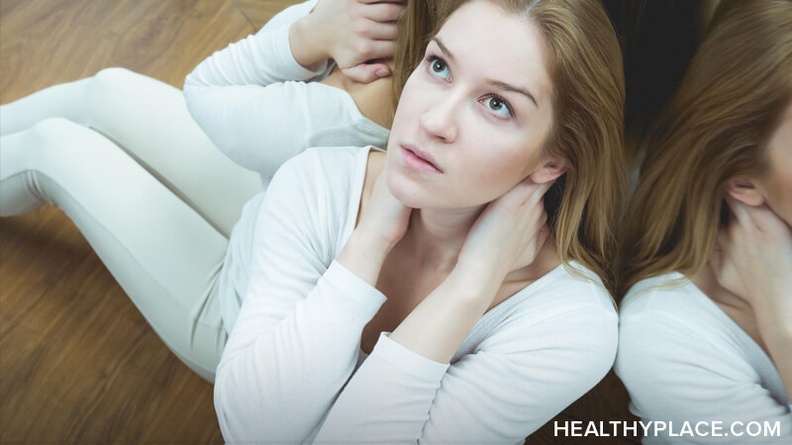 Caregiver guilt has been something that has featured heavily for me since my brother, Josh,* was diagnosed with anxiety and depression. For me, this caregiver guilt is a very uncomfortable emotion that I struggle to talk about -- and I want to pick it apart a little bit in this post. 
Types of Caregiver Guilt
Do I Help my Family Enough?
I feel caregiver guilt about my parents taking on a bigger caring role than me. Josh was 19 and I was 22 years old when he became acutely unwell. My parents had done their job of raising us and were moving onto a new stage of life together. This came to a screeching halt when Josh suddenly couldn't be left at home unsupervised -- my parents boarded a plane home from the first foreign trip they had ever taken alone because it became clear that Josh needed support. Why didn't I take on the primary carer role and let them enjoy their time together?
Is Celebrating Appropriate?
I feel guilty when there is cause for celebration in my life. Against the background of Josh being unwell, I want to downplay my successes because they highlight his struggles with anxiety and depression even more. My graduating college was a huge trigger for Josh -- I still can't look at pictures from that day because I remember so painfully the emotions it brought up for him.
Are My Choices Selfish?
I feel guilt for prioritizing my own goals when I should have been supporting my brother. A year after Josh's diagnosis, an amazing career opportunity came up for me in a town two hours away from our family home. I took it, with the blessing of my family, and spent the first night in my new apartment berating myself for making such a selfish choice. That feeling never completely faded. 
I've since met my partner and we bought our home in this town, making the move fairly permanent -- a part of me will always wonder if this was a fair thing to do. Would Josh have moved if it were me that was sick, and would I have reacted as gracefully if he did?
How Can I Be Happy if My Brother Is Unwell?
I feel caregiver guilt just for being happy sometimes. I live a very fulfilled and meaningful life that often brings me conscious feelings of joy, and that sensation tends to be swiftly followed by a generous dollop of caregiver guilt. I feel as though I should apologize to my family for having a joyful life amid Josh's pain, but I don't know how to put that sentiment into words.
Josh's mental illness symptoms have seen a marked reduction lately, and because of that the caregiver guilt cuts less sharply right now -- but it still very much exists. I don't have a solution for caregiver guilt -- I just know that loving someone with a chronic mental illness can bring up all sorts of messy and unexpected emotions, and I wanted to raise my voice in solidarity with those experiencing something similar.
How does caregiver guilt affect you? What are your triggers? Share your thoughts in the comments.
* Name changed to protect confidentiality.
APA Reference
Spendlove, N. (2020, March 16). Caregiver Guilt and Mental Illness, HealthyPlace. Retrieved on 2023, September 28 from https://www.healthyplace.com/blogs/mentalillnessinthefamily/2020/3/caregiver-guilt-and-mental-illness
Author: Nicola Spendlove