My Mental Health as a Caregiver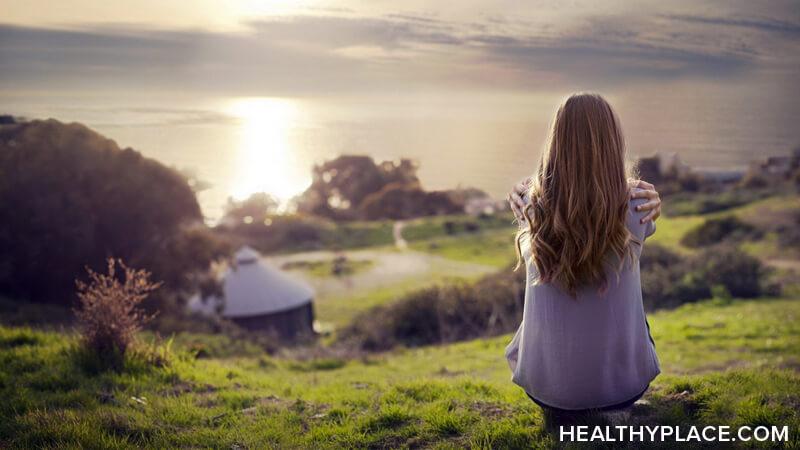 Caregiver mental health is important. The last couple of weeks were quite a struggle for me. Maybe this was related to the constant speed of life or the change in seasons. I'm not sure, but as a spouse to someone with schizophrenia, I take on extra responsibilities and my mental health as a caregiver comes into play.
I Often Ignore My Mental Health as a Caregiver
In addition to my responsibilities, I put a lot of unnecessary pressure on myself. I usually feel it is my responsibility to fulfill my roles in addition to those of my husband if he is unable. I try to be a perfect mother by doing the housework, caring for the children, running errands and helping my husband with items he views as his responsibilities such as our renovation project.
I try to ignore my feelings, desires and needs. In my mind, this helps my family and takes the burden off of my husband. I give all of my time to everyone else and leave no time for myself. But to be honest, this doesn't help anyone. My mental health as a caregiver then just ends up feeling completely isolated and alone.
The Mental Health of Caregivers Is Important Too
I have recently realized, that there is nothing wrong with recognizing my own mental health needs as a caregiver. Taking care of myself is important for both myself and my family. I am trying harder to make myself more of a priority and to give myself more time. I start my day by allowing myself time to do my hair and makeup and put on an outfit that makes me feel attractive. In turn, my interactions with my family are more positive, and I feel more whole. I am more understanding with my children and have a better relationship with my husband. Taking a little bit of time to start my day off in the right direction is making a big difference.
As a Caregiver, Make Your Mental Health a Priority and Find an Outlet
For those of you with family members suffering from mental illness, there are many steps you can take to meet your needs. For me, self-care means taking time out for myself every morning. For others, self-care may involve finding time to see a movie or catch a bite to eat. Proactive self-care may include setting aside time for a favorite hobby. It might require attending a support group or meeting with someone who can listen as you talk about your trials. Or it may be as simple as reading a blog such as this one and leaving a comment about your challenges. Many different outlets can help ease your burdens. It's just a matter of finding the right one and making yourself a priority. 
I know that my family still has room for improvement. And we may do things a little bit differently than other families, but that is okay. All we can do is take life one day at a time and try our best. Just don't forget about your own mental health needs as a caregiver in the process.  
APA Reference
Law, M. (2019, April 4). My Mental Health as a Caregiver , HealthyPlace. Retrieved on 2023, December 10 from https://www.healthyplace.com/blogs/mentalillnessinthefamily/2019/4/my-mental-health-as-a-caregiver
Author: Megan Law
Glad I found your blog! I took the NAMI class and I have done DBT classes for family and addiction classes for family members too. Most of the support and groups I have found the majority of advocates in families are parents. Many times I've even been told "Why do you stay?" as a wife with a husband that has PTSD, bipolar and borderline personality disorder.... Some of the classes focus so much on the parenting aspect it is hard to translate it to a spouse relationship. I can't parent my husband that would escalate situations. I think this relationship is harder than single parenting or even step parenting. I found understanding and making boundaries really difficult to as a spouse. Trying to find time to do everything and make time for your self seems almost impossible but so important. Thanks for sharing!
This is such a beautiful and important read! Mental health as a caregiver is of the utmost importance but it can be so easy to overlook, or put to the side, or simply not prioritize. You spend so much time in the space of putting others needs before you're own, thinking of your own care and mental health isn't as reflexive as it should be some times. Great read.
Lizanne, thank you so much for your kind comments. It is really nice to read such uplifting comments, and especially to receive validation that our thoughts and needs are important as well.
Thank you Rachel! Hope things are going well for you.
Thank you for your kind comment Maria!
Leave a reply