Moms with Mental Illness: Prioritize Naptime This Summer
Moms with mental illness, you need naptime during the summer. Your kids might be well over the napping stage. But as you plan your summer, consider cutting out a period of your day for naptime. Summer affords so many freedoms to families, but without a few built in rest-stops in the day, moms with mental illness can become very overwhelmed. Kids also become overstimulated in the sun and play. Everyone can benefit from a naptime this summer.
Reframe Naptime to Benefit Kids of All Ages This Summer
My kids are going into kindergarten and second grade in the fall. Both boys adamantly assert that they no longer need a naptime. But if they've been outside playing all morning, they're exhausted by 1:30 p.m. or 2 o'clock. Usually, so am I. And even if I want to keep on working or playing, I know that it's best for all of us to take a break.
Taking a break looks different now that my boys have grown. Here are some ways to make naptime beneficial to kids of all ages:
Rename naptime. Don't tell your kids they're taking a nap. Tell them they're taking a rest. Everyone, even Mom, needs to rest.
Set parameters for naptime. I encourage my kids to read during naptime, provided they stay quiet. Naptime has a beginning and an end time, and the kids know when those times are. So much of the time, they end up falling asleep.
Keep your kids stocked up on books for nap time. Make regular trips to the library or used bookstore. You can also arrange to book swap with friends at playdates, where they can choose new books to read at rest time.
Let your kids choose what they read for naptime. My seven year old is obsessed with a gigantic hardcover book that contains every Peanuts cartoon from the 1980's. He's read over 150 pages so far, and he's still engaged. It may not be the classic second grade literature that I would pick for him, but he's reading quietly.
Make naptime a rest time for Mom. Mom, you need a soft place to land during naptime, as well. Maybe you wind up in the backyard lounging with a glass of lemonade, or maybe you crawl into bed and pull the covers over your head. It doesn't matter how you relax. Just make sure you take time to recharge. They'll be awake and needing you soon enough.
Make a ritual out of ending naptime. Enjoy a treat together when the kids get up from their nap. Take a moment to snuggle and talk about what they read and how they slept while you scoop ice-cream into cones together.
Start the rest of the day with a blank slate. Whoever threw a tantrum over not wanting to eat their grilled cheese at lunchtime now gets a fresh start after a good rest. Lick your ice cream and plan out the rest of your day together. Don't forget, Mom: you're only four or five hours until bedtime. You can make it.
Naptime Helps Moms with Mental Illness Recharge on Long Summer Days
I love my kids, but being with them day in and day out all summer long is an exhausting job. A break from my kids in the middle of long summer days can make the difference between me staying healthy or getting sick. While I take care of my kids, caring for myself throughout each day is crucial to caring for my mental illness.
When Moms with Mental Illness Take Care of Themselves, Kids Benefit
So much of parenting demands that we focus on what our children need before we address our own needs.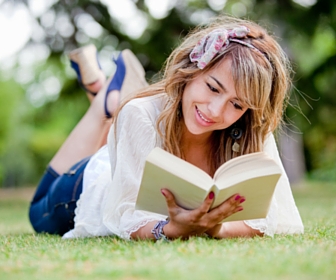 But, moms with mental illness, remember that your ability to stay healthy this summer will directly impact your family's summer experience (Practicing Self-Care is Hard But Vital for Mental Health). Kids thrive within boundaries, when they are given opportunities to rest, and when their moms are rested and happy.
So, moms with mental illness, prioritize naptime this summer. Prioritize yourself, and your kids will benefit.
Follow Taylor on Facebook, Twitter, Pinterest, Google+, and her blog.
APA Reference
Arthur, T. (2016, June 8). Moms with Mental Illness: Prioritize Naptime This Summer, HealthyPlace. Retrieved on 2023, September 24 from https://www.healthyplace.com/blogs/mentalillnessinthefamily/2016/06/moms-with-mental-illness-prioritize-naptime-this-summer
Author: Taylor Arthur