Funding Mental Health: "The System Failed My Son"
Recently, Virginia State Senator Creigh Deeds spoke to Anderson Cooper at CNN and to 60 minutes about a family tragedy that, sadly, could have been avoided. In Deeds' words "the system failed my son."
I know how he feels - except that, luckily, my son is still alive. So far.
The truth is that, despite the fact that Ben has "case management" from the state, they have to do very little to help Ben, or us. They are overworked, underfunded, and all too glad to have us take the "burden" from their shoulders. But - what would happen to Ben if anything were to happen to us?
How Does the Mental Health System Fail?
Those with mental illness, and their families, need more support. Much more.
Let's go back to Senator Deeds. According to CNN,
[caption id="attachment_1698" align="alignleft" width="201" caption=""no mental health services" for Deeds' late son, Gus"]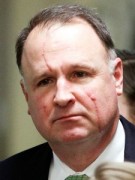 [/caption]
Last November 19, Deeds was slashed and stabbed repeatedly by his own son, Gus Deeds.
Gus Deeds then took his own life. He was 24 years old and had been struggling with mental illness. He and his father had been in an emergency room just hours before the attack, but didn't get the help that they needed.
...Mental health professionals at the Community Services Board evaluated Gus Deed and determined that the boy was not suicidal, and Gus was released. Deeds says he was told there were no psychiatric beds in the area and that an individual could only be forcibly held for up to six hours under state law.
That is just a small fraction of what is wrong with the underfunded system, fraught with lack of insight as to the needs of those dealing with mental health: people, their families and healthcare professionals. According to the 60 minutes story, states have cut $4.5 billion from mental health funding. Shameful!
One State's Two-Faced Attitude Toward Mental Health Services
Last year, when Connecticut's budget had a crisis, there was much discussion of cutting mental health services - and, unfortunately, though advocacy "saved" some programs, others were cut: programs like job training, state support of non-profits who help those with disabilities and day programs for mental stability.
This year, Connecticut has a surplus, and is there any talk of reinstating services? Of course not. Our Governor Dannel Malloy suggests a $55 rebate to residents as a "Sales tax refund?"Shameful. Misguided. Possibly tragic.
A perfect example is a wonderful non-profit agency called The Kennedy Center, Inc., which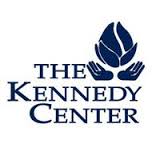 serves thousands of clients with mental and intellectual disabilities. Last year, its CEO Marty Schwartz wrote: "We need to ensure nonprofits receive annual, adequate increases indexed to the cost of living. More than half of nonprofits are operating dangerously close to their margin...(and) will likely not be able to maintain operations if they experience unforeseen increases in expenses or a financially detrimental incident."
Last year, it took a tragedy in Newtown to underscore the need for services, and many cuts were saved. This year, though many of those lessons seem forgotten.
The Kennedy Center loses valuable and caring staff every year because the state says it cannot "afford" to provide cost-of-living increases. People like my son, Ben, then suffer. And yet - in a year where there is a surplus, where is the needed finding now? To suggest a tiny rebate to citizens is an insult to those who need help. It's merely a plea for votes - not an act of service to the state.
To 60 minutes: Thanks so much for covering the important issues regarding children with mental illness. Watching Creigh Deeds and the CT families interviewed, I just kept nodding my head in agreement as my eyes filled with tears. So familiar, and so disturbing, that "the system failed my son". Our story could have ended like Deeds' story, - but thankfully so far so good...my son is alive, on medication, and both working and attending school part-time. Yet we always keep an eye on that other shoe that can fall at any moment. These issues are so important, and I hope you can follow up on legislative and medical progress.
APA Reference
Kaye, R. (2014, January 31). Funding Mental Health: "The System Failed My Son", HealthyPlace. Retrieved on 2019, September 16 from https://www.healthyplace.com/blogs/mentalillnessinthefamily/2014/01/funding-mental-health-the-system-failed-my-son
Author: Randye Kaye