PBS and Me: Why Keep Talking About Mental Illness?
This week, I taped an interview with the PBS show To the Contrary, which I hope will make it to the air. The show is in its 20th season, and is billed as "A Discussion of Issues from Diverse Perspectives."
I am thrilled that this show has selected to discuss Ben Behind His Voices, and allow me to share our story with its viewers, along with the messages of understanding, respect, hope, and the need for better services and more research. I'm finding, though, as I work the media circuit, that coverage is very much dependent upon what the interviewer wants to bring out, whether he/she has even read the book, and their personal experiences with mental illness.
Right before we taped this one, the producer shared something with me that I found disturbing, and wonder if you do too.
"We've Already Done Mental Illness"
[caption id="attachment_278" align="alignleft" width="170" caption="PBS show with BOnnie Erbe"]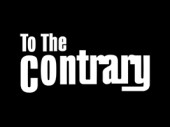 [/caption]
She told me that in the decision-making meeting about whether or not to cover my book, there had been a strong opinion in the room that the show had already "done mental illness", and the question as to what my book would bring to an issue that they felt they had already covered.
Really? The issue is covered??? Wow. I was somewhat taken aback by the fact that I now had to prove myself, as an author and as a guest.
Mental Illness is far from a one-issue story.
I ended up discussing our journey, the need for early detection of mental illness and more research, NAMI, the need for families to find mental health support and education, and the fact that schizophrenia is arguably the most misunderstood of the mental illnesses and deserved some good press for the people who have the diagnosis and yet are still living worthwhile lives: contributing to society, loved by others, learning to cope and thrive.
Yet, I felt like I was defending myself after that comment. I think the
[caption id="attachment_279" align="alignright" width="170" caption="issues are numerous"]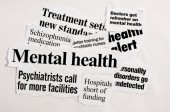 [/caption]
25-minute interview (which will be pared down to 4 minutes of their choice, if it is used - I wonder how they will do that?) went really well, actually. This was partly because the producer asked me some really insightful questions and gave me full opportunity to say anything I felt I wanted to get across.
Will let you know if and when my segment airs, and what the show chooses to focus on. But here is something I learned, and will use in my next interview:
What makes this book different? What does it bring to the mental illness table that is unique? It is our story, that's what.
While some of the PR people seem to think that this is a book of advice, that's not what it is. Yes, it has sidebars of info to help the reader understand the issues and where to find help, but this book is at its heart a memoir. Why? Because we learn best through stories. So many have written to me that they read the book for its "page-turning dramatic value" and as a side effect, found themselves understanding schizophrenia and how it affects the family. Those e-mails really make me happy, because they remind me that it is our story that will touch others, not the facts and statistics.
So I guess I can't drive another six hours each way and re-tape the interview, but I sure can say it here, and in the next round of press. Live it, learn it.
So, To the Contrary producers, thank you so much for deciding to have me on your show despite the naysayers who felt the issue had been "covered already." I hope that our conversation will change their minds when they see it, and open the discussion among others.
There is always more to learn about this issue, and each of us has a story to help uncover and explore the never-ending issues. What's yours?
APA Reference
Kaye, R. (2011, September 9). PBS and Me: Why Keep Talking About Mental Illness?, HealthyPlace. Retrieved on 2023, October 3 from https://www.healthyplace.com/blogs/mentalillnessinthefamily/2011/09/pbs-me-why-keep-talking-about-mental-illness
Author: Randye Kaye
Mental illness is a devastating illness. It should be discussed. My son, Christopher, was diagnosed with a mental illness when he was in the 6th or 7th grade. And he has been in mental health homes and other types of homes. The first home he was in was a Hope Network home--called Ridgeway. It was in Grand Rapids, Michigan. Some psychiatrists thought Chris had schizophrenia or a psychotic disorder. Chris saw the his first psychiatrist when he was 13th. This was in 1996. And he has been in a mental hospital more than once. My son and family have been through a lot.
Mental illness is a devastating illness for many people. People should talk about mental illness--and write about the topic. My son, Christopher Reid, was diagnosed with a mental illness when he was 13th. Some psychiatrists thought he had schizophrenia or a psychotic disorder. Chris was holding his head down often. Later, he said, he saw things and heard voices. His psychiatrist put him on a medication. Chris still went to school. He was placed special education when he was 13th or 14th. The school said, he was Emotionally Impaired. But they put him in a different program. I still have some of his school records. Chris was in Pine Rest Mental Hospital more than once. My son became a ward of the state of Michigan when he wad 19th. This was in 2002. The school principal called protective services. I think the principal and the teacher thought Chris should have stayed in the hospital longer--in 2001. Chris condition was the same. The court said, we were a hindrance to his mental health needs. This isn't true. Chris had doctors--and he was on our insurance. We had him evaluated by different psychiatrists. Chris was in two hospitals in 2002. The last hospital he was in was Pine Rest. He was in this hospital for almost two months. Chris got a state appointed guardian. The first group home he was in was a Hope Network home. It was called Ridgeway. It was a mental illness home. He has been in 8 or 9 homes since 2002. The second home was in Nunica, Michigan. He got a new guardian in 2005 or 2006. She told the Court--Chris has autism. And she sent me a copy of the Court report. I called her. And I said--he does not have autism. She said, a doctor said this. Chris moved to the Wilson home--in Walker, Michigan. He was the only resident in the home--that could talk. I talked to the guardian again. She said, someone told her--the only way to get Chris out of the home in Nunica-- is to say he has autism. She thought Chris should not be in the home in Nunica. Chris has been in Hope Network homes and Thresholds homes. One of the case managers said, they think Chris has a cognitive impairment. This is not true. Last year, Chris was outside the Roth home. He exposed himself. So, they moved him to the Benson home in Grand Rapids. In May 2015, they moved him to a home on 36th Street. He does not stay in a home long. There are some things--that were said and done that was not right.
"We've already done mental illness." That is breathtakingly stupid. That's like saying, "We've already done disease," or "We've already done parenting." Mental illness is one issue the same way politics is one issue ... in other words, it's not.
I am sorry about this...my daughter has mental illness issues and is now pregnant of which I am eternally grateful...They are a misunderstood illness and one in which alot mfoe needs to be done to understand and try to fix the problem not sweep it under the rug. thanks
Leave a reply