Adult ADHD and Autism Link: Symptoms and Treatment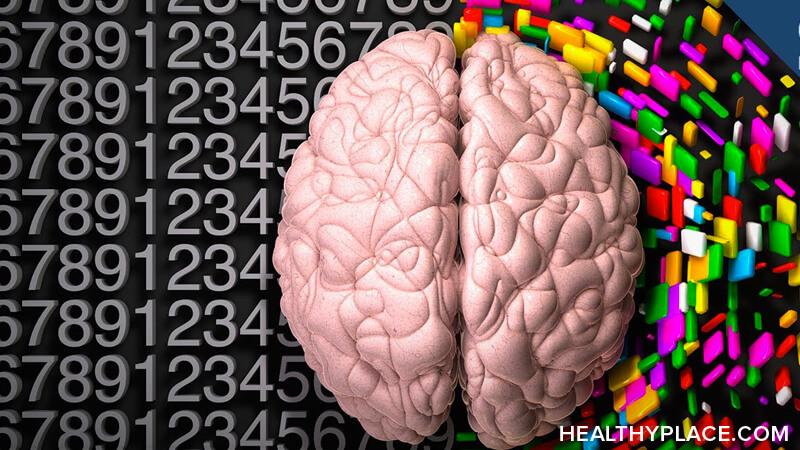 There is an overlap between ADHD and autism, although at first glance the conditions can appear to be opposites. According to stereotypes, people with autism spectrum disorder (ASD) concentrate too much and avoid overstimulation, while those with attention-deficit/hyperactivity disorder (ADHD) lack focus and seek constant stimulation. However, there is a huge overlap between ASD and ADHD. As I've written about the connection between ADHD and trauma and ADHD and PMS, I'd like to discuss the link between ADHD and ASD.
The Overlap Between ADHD and Autism
Only recently have psychiatrists accepted that ADHD and autism can occur together. Before 2013, the American Psychiatric Association denied that someone could have both diagnoses.1 Now, studies reveal a very high comorbidity between ADHD and autism. (Comorbidity is when two or more disorders appear in the same person.) Between one fifth and one half of ADHDers show symptoms of ASD, and at least half of those with ASD demonstrate symptoms of ADHD. 2
These disorders might share a genetic link. Researchers found that ADHD was four times more likely than the average person to appear in someone with a fraternal twin on the autism spectrum and 18 times more likely if an identical twin had ASD.3
Similar Symptoms in ASD and ADHD
The website Understood has an excellent chart comparing traits of children with ASD to those with ADHD.4 In very broad terms, ASD involves communication problems while ADHD involves issues with self-regulation.
In spite of underlying differences, the disorders share a range of symptoms: excessive movement, impulsivity, emotional meltdowns, overstimulation, and extreme focus on a single interest (yes, even people with ADHD deal with perseveration or hyperfocus). These issues take their tolls in numerous ways, from having troubles forming friendships to lacking proper safety awareness.
Neurologists are starting to look at autism in a different way. They have noticed the overlap between ADHD and autism (as well as obsessive-compulsive disorder and various learning disabilities) and are studying children with multiple conditions. This research aims to investigate which parts of the brain produce which symptoms. Because there is a wide and overlapping spectrum of symptoms between several disorders, findings could lead to more specific diagnoses and treatments.5
How to Treat Adult ADHD and Autism
It is frustrating that most of these studies focus on educating parents of children with these conditions. Many adults do not have parents to guide them through their mental disorders and are trying to cope on their own. It is also disheartening for adults with ADHD or ASD to read about how crucial it is to identify and treat these disorders as early as possible.
Still, it is good that new discoveries are being made, and available advice can still help adults. Many treatments work for both ADHD and autism. These include therapy, exercise, appropriate medications, and established routines. Those with ADHD can especially benefit from tutoring in organization and time management, while people with autism might need additional help with speech, sensory issues, and social skills.
I hope scientists continue to discover information that reduces stigma and helps people with ADHD and autism spectrum disorder live happy lives. In the comments, let me know what you think and if you or someone you know lives with both of these disorders.
Sources
APA Reference
Matteson, N. (2018, February 6). Adult ADHD and Autism Link: Symptoms and Treatment, HealthyPlace. Retrieved on 2019, September 21 from https://www.healthyplace.com/blogs/livingwithadultadhd/2018/02/identifying-and-treating-adhd-and-autism
Author: Noelle Matteson