Is Adult ADHD a "Mental Illness?"
I went to the worst doctor all time a few months ago because I was running out of my medication for my adult attention-deficit/hyperactivity disorder (ADHD) and couldn't see my regular doctor up in Baltimore. When I was brought to his office by his admin, he didn't get up from his chair to greet me and he was on his cell phone. Once off his cell phone, he said his name (forgetting to mention how lovely it was to meet me) and then had me tell him why I was there. At one point, he asked me: "Does your wife buy into your mental illness?"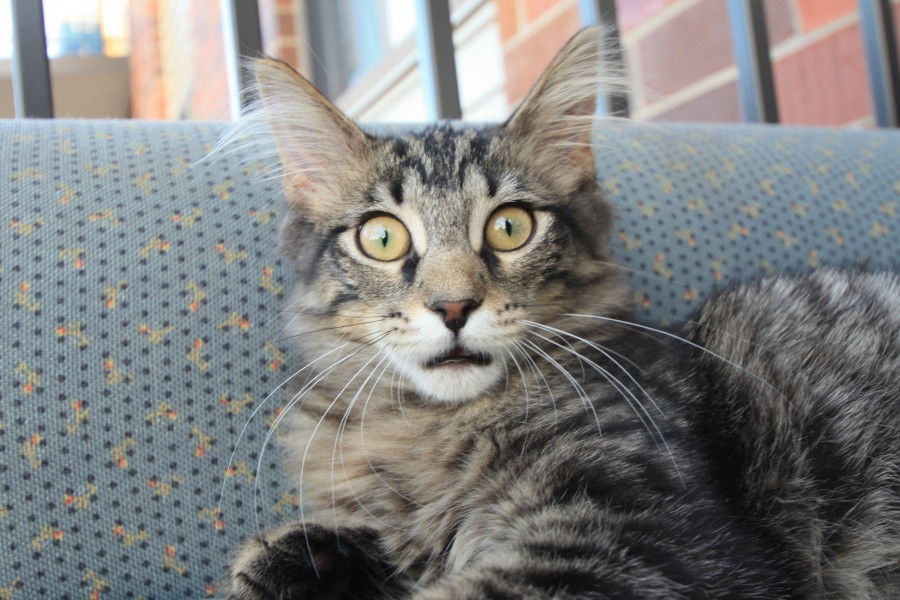 A-what? What did you say? Does my wife - what?
The cat above shows my facial expression in that moment perfectly. Shocked. Somewhat awed. Aghast. There are any number of icky adjectives I can put here to help you understand how uncomfortable and how intensely angry this question made me feel.
Is Adult ADHD a Mental Illness?
Issue number one was the idea that my diagnosis is something my wife needs to buy into. My adult ADHD is a clinical diagnosis that was made over 10 years ago by a healthcare professional -- and it has been confirmed time and time again. My wife knows and loves me. That's the end of the story on that front.
The second issue? The fact that this "doctor" (yes, he is an actual medical doctor, but I use the quotes to show how much I dislike and lack respect for him) called my adult ADHD a mental illness. Technically, yes, adult ADHD is indeed a mental illness, as defined by the National Alliance on Mental Illness. On their website, they state: "A mental illness is a medical condition that disrupts a person's thinking, feeling, mood, ability to relate to others and daily functioning." I would completely agree that how adult ADHD affects my life fits under this umbrella definition.
How do we Categorize Adult ADHD
Does that mean that this is necessarily the correct term? I am a big, annoying, bothersome, semantic-loving fool. I annoy the heck out of my best pal with the difference between the words want versus need, etc. I firmly believe that a person recently diagnosed is not a cancer victim, but a cancer survivor. My history teacher my junior year of high school forced into my head the fact that words have meaning and I know this to be true. That being said, adult ADHD does not feel like a "mental illness."
So, what to call it? It's not a learning disability. Our ability to learn is not affected one iota by this disorder, as far as the definition of learning goes (regardless of our ability to sit still or focus - actual learning is unimpaired). I really like what Russell Barkley says about ADHD. It's a performance disorder. We know what to do, because we have learned well what to do. It is our ability to recall the information correctly and apply it to a given situation correctly that we find difficult. That doesn't make us ill; that makes us poor performers. I think it's time for a new category and that category should be something along the lines of performance disorders.
You can also connect with Elizabeth Prager on Google+, Facebook and Twitter.
APA Reference
Prager, E. (2014, July 7). Is Adult ADHD a "Mental Illness?", HealthyPlace. Retrieved on 2019, August 22 from https://www.healthyplace.com/blogs/livingwithadultadhd/2014/07/is-adult-adhd-a-mental-illness
Author: Elizabeth Prager
Hello Michelle,

The doctor did indeed renew my prescription.

As a future healthcare professional, please know that I do not have a general distaste for other healthcare professionals. What I take issue with is how I was treated by this particular doctor. Questioning the diagnosis I have had for over 10 years, whether my wife buys into it (his words, not mine) and, in general, making little eye contact and not shaking my hand - these were all things I found quite unprofessional on the part of this psychiatrist.

Perhaps I should write an article about the doctors who have furthered my healing with this diagnosis to make things seem more even, but "doctor bashing", as you say, is necessary. If patients do not hold doctors to a higher standard by discussing the issues, how will things change? I could certainly talk to my best pals about it, but it seems more important to discuss these things openly.
Hello Emily,

ADHD doesn't fall under the umbrella of learning disability. It's categorized as a mental illness, though I do take issue with the word illness. I think it's is because of the stigma attached to illness. The word makes me feel like because I have Adult ADHD and it is a "mental illness" then that means I'm sick. Logically, I know I'm simply me and that I'm not sick; my brain just works differently. Chrisa, I think this should address your question as well. To me, words have a great deal of meaning and having Adult ADHD, like I said, doesn't mean I'm sick.
Leave a reply