Adult ADHD Medication Benefits and Drawbacks
As I believe I've said in the past, ADHD medications have really improved the quality of my life. I can still remember the first weeks of taking them in college and reading my first book cover to cover - and it wasn't even a great book! I remember how the thoughts in my head had a different flow and how much longer I was able to stay on task. I also remember some bad parts. ADHD medications can have an amazing effect on your life, but they're not all magic.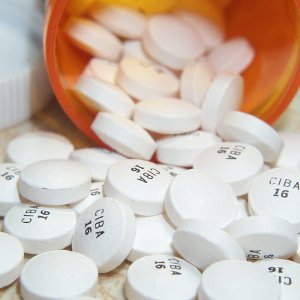 Benefit number one is that if an ADHD medication works for you, it works immediately. There's no need to wonder if six weeks in maybe the drug will start working. It either works, or it doesn't work. It either works and gives you super bad side effects, or it works and doesn't. ADHD meds are a dream for us ADHD'ers, because there is no need to wait or be patient. Really, they were made for us.
Compared with anti-depressants and many other psychological drugs, these are quick acting. The HUGE drawback? They're quick fading, too. Not all of the stimulants have a bad drop off when it wears off, but some do. The ones that do - you know when the drug is leaving your system and fatigue and grumpiness can take over in short order. All of the calm and patience you were able to achieve when your meds were working is done in the blink of an eye and the rest of the day (if you don't take another dose) is still you with ADHD. With depression medications, if you find the right one and it works well, you're not going to be depressed most of the time from when you wake up until you go to sleep. That's amazing. I would almost give up the instant effect of stimulants to be able to not feel antsy and hyper at bedtime ...
Another drawback: appetite change. The first six months or so that I was on Concerta I had to force myself to eat. Every food sounded horrible and I was never in the mood to eat. Yes, I lost weight and that's often a good thing, but I definitely didn't lose it in a healthy manner. Even years after I started taking Concerta, I still notice that I only get really hungry once it wears off just before dinner time. It can be really frustrating to feel out of touch with the actual physiological needs of my body.
In sum, ADHD stimulant medication can make a difference, but they, like everything else, are not perfect. Do you all have any lasting effects? Any major gripes with your meds?
APA Reference
Prager, E. (2013, September 30). Adult ADHD Medication Benefits and Drawbacks, HealthyPlace. Retrieved on 2019, September 22 from https://www.healthyplace.com/blogs/livingwithadultadhd/2013/09/adult-adhd-medication-benefits-and-drawbacks
Author: Elizabeth Prager