Adult ADHD and Following Through
I am SuperWoman when it comes to having innovative ideas. I have so many possible inventions in my head that I would be a millionaire if I were able to bring a fraction of them to life. The issue? I am the SuperWoman of great ideas; I am no super hero of following through. Of course, you don't need to be a super hero to find success ...When I first graduated from college, I moved down from Philadelphia, PA to Houston, TX and began work at a school for children with neurological differences. I had the privilege of working with children with disorders ranging from ADHD to Autism to Bipolar Disorder. My experience there was nothing short of amazing (I love working with children) and I managed to take away a number of pointers that I've since applied to my own life.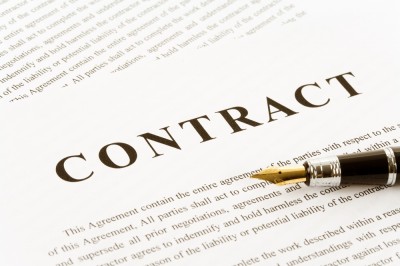 My students had difficulty following through as well and one strategy we used was the forming of contracts. The student and I would write up a contract detailing the expected behavior, the expected task to be performed, or whatever was appropriate for the contract. The contract would include the reward when X was completed and it would include the consequence is X was left unfinished.
The contract satisfied both parties wishes. The student would be allowed to do X with the possibility of a reward. The teacher would be able to have X done and have a very clear-cut response if it was incomplete. Both parties had motivation to buy into the contract and X was often completed.
Everyone has things that they simply must do and also simply hate to do. Contracts are a great way to add structure to undesirable tasks. Contracts can be made with another person - it helps to be held accountable to someone else. And, they can also be made with yourself. You know that new mp3 player you really want? Well, you will allow yourself via contract to have it once you are able to do Y from start to finish. If you don't complete Y, maybe you won't be able to go out to the movies this month like you normally do.
I truly think that anything and everything you can do to bring structure to your life really helps. Have you created any successful contracts with yourself?
APA Reference
Prager, E. (2013, July 22). Adult ADHD and Following Through, HealthyPlace. Retrieved on 2022, August 17 from https://www.healthyplace.com/blogs/livingwithadultadhd/2013/07/adult_adhd_and_following_through
Author: Elizabeth Prager