Impromptu ADHD Medication Holiday
Okay, I've been itching to ask the question: Why do we call it a ADHD medication "holiday"? Are we in England? "Oh, yes, capital, capital! Let's not take our Ritalin today and have a jolly good time!" For me, Wednesday of last week was anything but jolly good and it certainly didn't feel like a holiday. I suppose, though, if we Americanized it to "medication vacation" it would be just as unhappy-making. Without ADHD drugs, I feel as if I've traveled to England only to watch BBC America!
Forgetting to Take ADHD Medication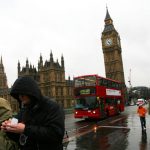 I woke up this past Wednesday later than usual. Class didn't start until 10 am, so I got to take the 8:11 am train instead of my usual 7:12am train! This should have provided me with all the time I needed to do things right: make my breakfast, make my wife's breakfast, pack lunches, shower, take my medicine. Urgh, even when you do 99% of things right, that 1% could be the one thing you needed to do to get the rest of your day going well. As soon I packed myself into our car and started driving, I realized I forgot my Concerta. As it seems to go on days when there is plenty of time, we were running late for my train and couldn't return to get my medicine.
My technique for these days? It used to be taking the spare Ritalin I always kept in my bag. Only I don't keep it in my bag anymore. I've forgotten to put it back in there every day since winter break. My fallback technique: COFFEE!
As a stimulant, I find coffee to be less consistent than a Concerta, but it's better than nothing - until it wears off, that is. I had two cups of coffee first thing in the morning, followed by four shots of espresso over the rest of the day. Class went until five o'clock and around 2:30 pm I hit a rather large brick wall, filled with concrete, reinforced with steel that had daggers poking out of it.
My lab partner could certainly tell that I had forgotten my medicine once the afternoon rolled around and my coffee had worn off. It felt like we were both in rainy England without our umbrellas. Sure, we had a lot of laughs (my unmedicated default mode is humor), but we're not in school to laugh; we're in school to learn physical therapy.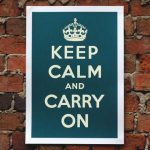 To avoid these future spontaneous ADHD medication holidays, I'm going to put some Ritalin in my backpack after I write this sentence. DONE. That feels better. I wonder - does this sort of things happen to you? And, if so, what do you do, in a rousing English fashion, to keep calm and carry on? Perhaps I should have tried a cuppa tea and scones ...
You can also connect with Elizabeth Prager on Google+, Facebook and Twitter.
APA Reference
Prager, E. (2013, February 25). Impromptu ADHD Medication Holiday, HealthyPlace. Retrieved on 2023, March 30 from https://www.healthyplace.com/blogs/livingwithadultadhd/2013/02/impromptu-adhd-medication-holiday
Author: Elizabeth Prager
I take regular medication holidays. Sometimes for 8 days straight. I do this 3 months or more a year.
I find it balances out the negative side-effects, and helps my body to reset itself.
I am on concerta 72mg, but take L-tyrosine when on a break, and fish oil capsules.
I take immediate release dexedrine because I am hyper and vary my doses depending on how much I need and I often don't take it. I can take 3-4 doses a day so if I only need one dose for sitting down quietly and being quiet and mature or whatever. I don't need a vacation but I often take one.
My psychiatrist always asks me if I can take drug holidays from my adderall. And like you I have only done so on accident, and each time it is never a good idea. I don't understand why doctors don't get it that even if I am not at work or school that I have to be on my medication. There are many things I have to get done outside of school and work.
Leave a reply