Addiction Recovery Apps You Could Be Using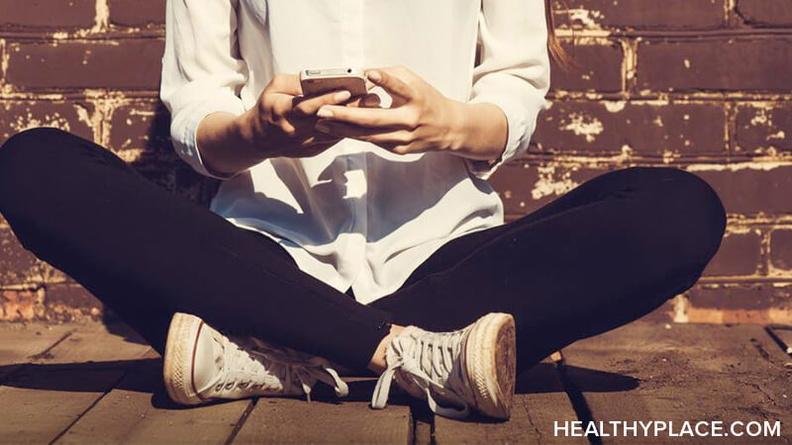 Addiction recovery apps are some of the newest mental health apps that could help you in recovery. Today, there are more and more mobile applications for those in addiction recovery that are designed to address a number of needs. I've tried many of them over the years, found some of them to be really helpful, and I've continued to use a handful of them. I thought that I would share some of the addiction recovery apps that I think you should try.
A few of the benefits you'll find in today's addiction recovery apps include finding support, coping with triggers, addiction relapse prevention, and connecting with others in recovery who understand what you are going through. Some apps help in some ways more than others, so choosing an application that affects your mental health most beneficially can be difficult.
My Favorite Addiction Recovery Apps
Sober Grid
Using Sober Grid is like using Facebook, but for addiction recovery. It's social media with recovery support thrown in. You can easily find, chat with, and even meet (if you choose) others who are also in recovery. This app is fairly new but has been downloaded by nearly a million people to date.
The app uses your smartphone's GPS to allow you to see other members that are close to your location, while still remaining anonymous if you choose. The Sober Grid website accurately calls the app a "virtual sober community," one that offers support and camaraderie among members.
Like other social media apps, you have a newsfeed where you can share updates, quotes, and images. You can also choose the "burning desire" feature to let others know that you are struggling and are at risk of using or drinking.
Quit That!
Quit That, a simple but effective addiction recovery app. It tracks your progress of quitting anything – drugs, alcohol, caffeine, smoking, or anything else you can think of. It also tracks the amount of money you are saving by not purchasing whatever your addiction is.
It's a simple concept, but it works because it puts all of the information and motivation (money saved) you need in the palm of your hand. There is no limit to how many bad habits or addictions you can track, and there are no irritating ads to deal with.
RecoveryBox Addiction Recovery Tool Box
After being around for a few years, recoveryBox underwent a huge update in 2015 that made a big, positive impact on the app. It works using lights (red, yellow, and green, like stoplights) that keep you on track and accountable in your recovery. You simply log your daily activities and receive a green light for those activities that support your recovery, a yellow light for activities that require a warning, and a red light for activities that are risky to your recovery, or acting out behavior.
You can then take that information and email it to a spouse, sponsor, or accountability partner. The app tracks triggers, can track multiple addictions, and is user-friendly to set up and customize.
Twelve Steps – The Companion
Twelve Steps – The Companion was one of the very first addiction recovery-related apps available. It is a must for any member of a 12-step program. It contains The Big Book by Alcoholics Anonymous (AA), a sobriety calculator, an AA meeting finder, daily meditations, and prayers for all of the 12 steps. The app is designed to be used along with the attendance of AA meetings.
My Sober Life
My Sober Life is a popular addiction recovery app from the Hazelden organization that is geared specifically toward young people in recovery, ages 12 to 25, but I have found it to be useful and I am not in that age group. The app features tools including a sobriety calculator, daily guidance, a tracker for challenges (triggers, anxiety, stress, anger, etc.), a relapse prevention tool, and a meeting finder for AA, Narcotics Anonymous (NA), and Al-Anon. It also provided addiction news and has an image upload feature so the user can be reminded of his or her motivations for remaining clean and sober.
Using Addiction Recovery Apps Along With Traditional Treatment
While apps cannot take the place of traditional addiction treatment, they are becoming increasingly popular as additional tools that those in recovery can use to enhance their recovery tool box. And they can be very useful in that sense – a supplement to your other recovery activities. They have helped me, and I think they can help you, too. Addiction recovery apps can offer support, encouragement, advice, and contact with others in your situation. Look for other apps for prayer and meditation, overall physical and emotional health, and daily devotionals to help you with your recovery.
Are there any addiction recovery or phone applications for mental health that you use and like? If so, I would love to hear about them in the comments below.
APA Reference
DeLoe, J. (2017, June 24). Addiction Recovery Apps You Could Be Using, HealthyPlace. Retrieved on 2023, September 29 from https://www.healthyplace.com/blogs/debunkingaddiction/2017/06/addiction-recovery-apps-you-should-be-using
Author: Jami DeLoe
Thank you So Much for this Great Detailed Info!
I'm really excited to try these out!!
Leave a reply