Dual Diagnosis: You Must Treat Addiction and Mental Illness
It's important to treat both the mental illness and the addiction if you have a dual diagnosis. Like most people I know in recovery, I have dual diagnosis (also called co-occurring disorders). This just means that I have been diagnosed with a mental illness in addition to having addiction problems. Dual diagnosis is extremely common--after all, many people abuse substances in order to cover up the effects of a mental illness. If you do have a dual diagnosis, you must treat the addiction and the mental illness.
Treatment for Dual Diagnosis: Treating Mental Illness and Addiction Simultaneously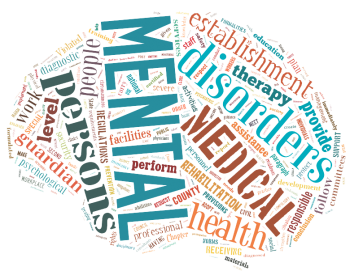 When I was struggling with addiction, I heard a lot of opinions on dual diagnosis from various professionals. Many in the addiction treatment field insisted I had to get clean and sober before treating the mental illness, while some in the mental health field said if I treated the mental illness, the addiction problem would fade. In my experience, both these ideas are wrong. To be successful in recovery, you must get help for both mental illness and addiction simultaneously.
The Need for More Dual Diagnosis Treatment Options
It is not surprising that dual diagnosis is so prevalent. What is surprising, however, is the general lack of resources for dual diagnosis treatment and support. Even private rehab facilities often focus on addiction, exclusively, or mental illness, exclusively, and public facilities are even more lacking. The Affordable Care Act has expanded access to treatment for millions of Americans, but the resources just are not there to support them.
This problem precedes the landmark legislation: for years, those with private insurance could access treatment the next day while those without would have to wait several months. Even then, people with dual diagnosis are sometimes turned away from facilities because the focus is only on one or the other issue. I believe co-occuring disorders, even if undiagnosed, is the norm for addicts, not the exception. We must, as a society, provide more public support for those struggling simultaneously with addiction and mental illness.
Dual Diagnosis And Treatment Video
In this Debunking Addiction video, I discuss more on dual diagnosis treatment:
You can find Kira Lesley on www.kiralesley.com, Google+, Facebook and Twitter.
APA Reference
Lesley, K. (2016, March 7). Dual Diagnosis: You Must Treat Addiction and Mental Illness, HealthyPlace. Retrieved on 2023, September 29 from https://www.healthyplace.com/blogs/debunkingaddiction/2016/03/dual-diagnosis-you-must-treat-the-addiction-and-the-mental-illness
Author: Kira Lesley
True. A person is not going to recover from depression if they continue alcoholism. A person must come to grips with both.
Leave a reply