Over-Prescription of Opioid Painkillers: A Deadly Problem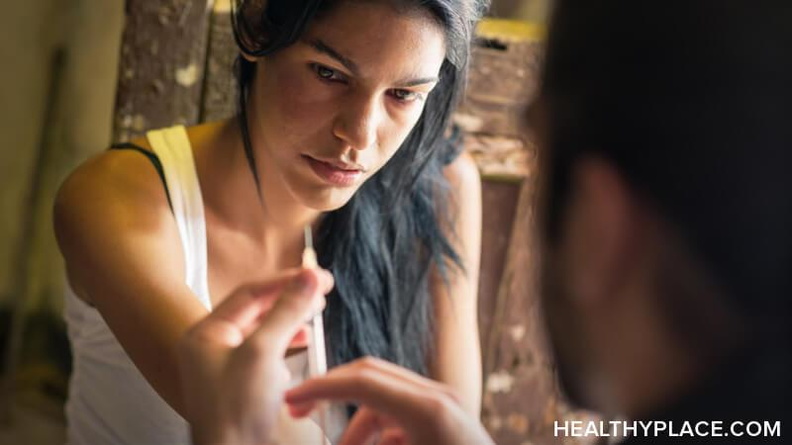 Over-prescription of opioid painkillers is contributing to America's increasing abuse of opiate prescription drugs and heroin. A 2013 report by the U.S. Center for Disease Control and Prevention (CDC) and U.S. Food and Drug Administration (FDA)1 found that people who abuse or are dependent on prescription opioid painkillers are 40 times more likely to abuse or be dependent on heroin. So what can we do about opioid painkiller over-prescription?
Opioid Painkillers Over-Prescription -- My Experience
I am frequently surprised by how easily I can obtain a prescription for narcotic, opioid painkillers. In the last eight years that I have been sober, doctors have prescribed opioid painkillers for me for having my wisdom teeth pulled, back pain and other ailments. Recently, I went to the doctor with inexplicable abdominal pain. I left with no diagnosis, but a prescription for muscle relaxants and opiate painkillers.
I haven't filled any of these opiate painkiller prescriptions (though I did take one pill of a non-narcotic anti-spasmodic medication) and I have not felt the need to use them. But at some point I began to wonder, why is it easier for me to get a prescription for opiates than for antibiotics?
As a recovering alcoholic, I try to avoid addictive substances. Opinions differ on whether recovering alcoholics and addicts should take prescription pain medications. Someday I may face a situation where I do feel the need to take prescription opioid painkillers.
But even though I haven't taken it in recovery, overprescribing of opioid painkillers has made me aware of the power of suggestion. I always tell doctors I am in substance abuse recovery, but when someone who holds such an esteemed place in society suggests an opioid painkiller, the thought runs through my head that maybe I do need it. I can only imagine how easy it would be for some patients to get on the road to dependency without even realizing it.
Decreasing the Over-Prescription of Opioid Painkillers
Prescription of opioid painkillers varies dramatically from state to state. A 2014 CDC press release2 shows North Carolina, South Carolina, Alabama, Mississippi, Louisiana, Tennessee, Kentucky, Indiana, Ohio, Michigan, Arkansas and Ohio as topping the list for the number of opiate prescriptions given as a percentage of the population. My state is in the second tier.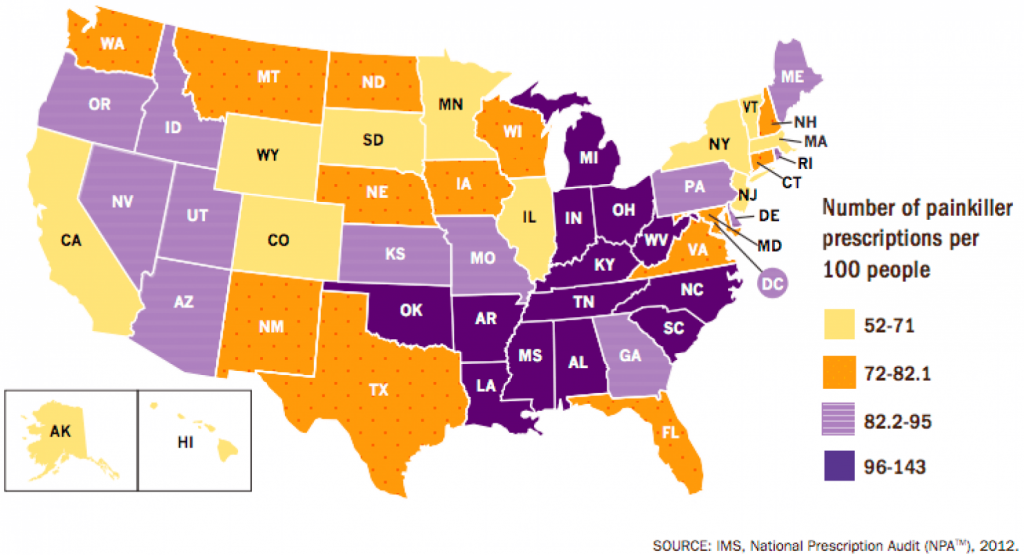 CDC director Tom Frieden, M.D., M.P.H., has called for a community, network-based approach to stem the rising tide of opiate abuse and overdoses. Some potential recommendations include better monitoring of prescriptions, more access to substance abuse treatment and an overall reduction in prescribing opioid painkillers.
I would add that increased access to preventive care and encouragement of alternative pain treatments could go a long way to reduce America's reliance on opioid painkillers. Although improved health won't eliminate addiction, the healthier we become as a nation, the less need we will have for opiate painkillers.
You can find Kira Lesley on Google+, Facebook and Twitter.
Sources
1 New Research Reveals the Trends and Risk Factors Behind America's Growing Heroin Epidemic. (2015, July 7). Retrieved September 7, 2015.
2 Opioid Painkiller Prescribing Varies Widely Among States. (2014, July 1). Retrieved September 7, 2015.
APA Reference
Lesley, K. (2015, September 7). Over-Prescription of Opioid Painkillers: A Deadly Problem, HealthyPlace. Retrieved on 2023, December 11 from https://www.healthyplace.com/blogs/debunkingaddiction/2015/09/overprescription-of-opioid-painkillers-a-deadly-problem
Author: Kira Lesley