Dual Diagnosis: Recovering from Depression and Alcoholism
Depression and alcoholism as a dual diagnosis kept me in a downward spiral until I reached out and asked for help. I drank because I was depressed, and then the alcohol depressed me even more, thus encouraging me to self-medicate with more alcohol. Recovering from either depression or alcoholism alone is challenging enough; recovering from the dual diagnosis of depression and alcoholism often feels impossible.
But it's not impossible. My mere presence on earth is proof that a person can recover from depression and alcoholism successfully. I have by no means defeated these conditions, but I have found a healthy way to live with my dual diagnosis of depression and alcoholism.
Hope for the Dual Diagnosis of Alcoholism and Depression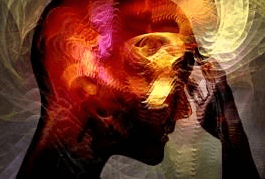 There are still days where my depression kicks in, creating an emotional void in my chest and a weight drags behind me. Sometimes my alcoholic symptoms are strong and I crave a drink so badly I can imagine the taste and burn of my favorite cocktail. Even so, I don't consider these experiences setbacks. Now I know that I am successfully battling alcoholism and depression because I have hope -- which is something I lacked throughout the first 90 days of my sobriety.
In this video, I talk about what it was like when I hit bottom in my alcoholism, the earliest days of my recovery from my dual diagnosis of my depression and alcoholism, and the moment when everything finally shifted.
https://youtu.be/U4idlS9_tQA
You can find Becky on Facebook, Twitter, Google+ and her website.
APA Reference
Doyle, B. (2015, March 26). Dual Diagnosis: Recovering from Depression and Alcoholism, HealthyPlace. Retrieved on 2023, December 11 from https://www.healthyplace.com/blogs/debunkingaddiction/2015/03/dual-diagnosis-recovering-from-depression-and-alcoholism
Author: Becky Doyle
I went through that too, one feeding on the other back and forth. Once in a while the thought of booze flashes through my head. The depression comes and goes, but I've learned to get through it...
Thanks Ed...yes I sometimes wonder if either condition will ever completely disappear. I don't think it's my place to guess or understand anymore so I will just take each day as it comes.
Thank you Becky for your video. My hubby is an alcoholic with BPD GAD and Depression. A few weeks ago he hit rock bottom, but even though he sometimes doesn't think he is, he does have the strength to learn to manage his illnesses. He took a HUGE step and went to detox. He is now 7 days sober, I am so proud of him cause I understand how hard its been for him. He did relapse day 2 from detox, but has used that as a learning experience. He now has the supports in place like you did psychiatrist, psychologist, alcohol counselor, mental health support and peer workers and AA and a loving wife to hold his heart and hand along the way xox So thanks for the confirmation he is on the right track. If you did this piece in order to help "just one person" then congrats you just did thank you so much. The more hope we have the stronger it grows xo
Thanks for sharing Natalie! I'm so glad you were touched by this article. Wishing all the best for you and your husband during his recovery process! ♡
Thanks for your comment, John. I think hope is one of the most important beliefs that helps people in recovery.
Leave a reply