Addiction Recovery: It's Not Just About The Drug
Addiction is a particularly destructive thing. Addictive behavior is often thought to center around drug use or a particular behavior, which I believe, to some degree. However, there are many that think that addiction goes much deeper than that.

The Spiritual Aspect of Addiction Recovery
Addiction is a disease that at affects a person mentally, physically, emotionally, and spiritually. What I'd like to focus on in this post is the spiritual aspect of addiction. Now, I realize that everyone has their own views on what spirituality is (or isn't). And there are some folks who do not hold any spiritual beliefs at all. I'm okay with that. But for me, when I look at my own recovery from addiction, spirituality has been one of the cornerstones. Part of this development was formed as a youth through formal church training. The other came from my participation in self-help.
Before I came to the realization that I could not stop using on my own I was on a continuous repetitive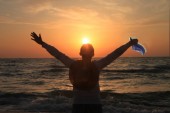 cycle of addiction and bipolar disorder that was becoming hard to stop. It wasn't until I formally surrendered and asked for help that I began to see a change. Finally, I was able to stop using and the healing process began.
A Life Beyond Addiction
But it didn't end there. As I began to recover, I began to learn things about myself and about what contributed to my illness in the first place. This was, at times, difficult to do. It can be difficult to look at oneself honestly and examine one's faults. But this process is necessary when it comes to becoming whole. This is where the spirituality part comes in. By acknowledging that I have a Higher Power in my life I am able to more fully appreciate that I am not on this journey all by myself. What I mean by this is that the tangible manifestation of my Higher Power in my life is the people who are there to help me along the way. I'm talking about the significant others: the family, friends, and others who have been there through the years to support me in both the good times and the bad.
One way that I connect with my Higher Power is through prayer. In my addiction it used to be the foxhole prayer, "God, if you just get me out of this one…" But now when I pray, I simply ask for God to bless those significant others in my life and to help me to surrender to God's will in my life. When I do this, I acknowledge that I don't have to fight my addiction all by myself. This is a continuous process that requires discipline. But it can produce amazing results. And for that I am truly grateful. I am far from being perfect and I know that I still have much work to do. But I do have some comfort in knowing that I am not alone.
APA Reference
Shallowhorn, K. (2013, March 4). Addiction Recovery: It's Not Just About The Drug, HealthyPlace. Retrieved on 2023, December 6 from https://www.healthyplace.com/blogs/debunkingaddiction/2013/03/addiction-recovery-its-not-just-about-the-drug
Author: Karl Shallowhorn, MS, CASAC
[…] underlying motivation is a tool that can fit into anyone's recovery program, both for addiction recovery and mental illness […]
Leave a reply