Living Life on Life's Terms in Addiction Recovery
For many an addict, abstinence from mind and mood altering chemicals is a significant achievement. Addiction has a way of tearing apart a person in ways that are incredibly damaging. In addition, there is typically a great deal of fall out that results from a person's self-destructive behavior.

What is Life on Life's Terms?
But what happens once abstinence is achieved? Does life become one big bouquet of roses? Hardly. In fact, life goes on. Just because we decided to get clean, it doesn't mean that everything will now go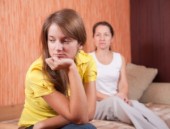 smoothly. As the old saying goes we have to learn to "live life on life's terms."
What this means is that despite what curve balls life throws at us we still have to stick to the principles of recovery and maintain abstinence no matter what; come hell or high water. If we make the choice to pick up again then the negative cycle of using starts again with a vengeance.
My Experience in Addiction Recovery
I have been fortunate to have been clean for nearly 25 years and through this time I have had to deal with any number of life's ups and downs. Jobs, marriage, two children, death of a parent, bipolar disorder, and the list goes on. I have had to also deal with the more mundane problems that often cause me more grief than the bigger life issues I've faced. BUT, I have not found it necessary to use a chemical to face these day-to-day concerns.
Through the support of family, friends, church, therapists, and self-help, I have found that I can get through anything life has in store for me. This knowledge came slowly over time. I feel blessed to have had all the support I have. I now know that there is no problem that is so insurmountable that I have to use a drink or drug to deal with. I have a certain sense of satisfaction knowing that I do not have to compromise all I have worked for just for a temporary fix.
There's another old saying: "More will be revealed." Basically, if you are willing to put the effort into working a solid program of recovery, you will not only be relieved of the obsession and compulsion to use drugs and alcohol, you will be able to discover who you really are. It is with this deeper understanding that you will be able to work towards the potential you have within yourself. So you don't have to use NO MATTER WHAT!
APA Reference
Shallowhorn, K. (2013, January 7). Living Life on Life's Terms in Addiction Recovery, HealthyPlace. Retrieved on 2023, September 23 from https://www.healthyplace.com/blogs/debunkingaddiction/2013/01/living-life-on-lifes-terms-in-addiction-recovery
Author: Karl Shallowhorn, MS, CASAC
I have found myself at a point where it seems that playing music, as a drummer, had the appearance of being a diversion to living a true life. An aversion to living life on it's own terms, as much as how I lived my life, off the stage, as much as on it. Thank you for the article. I am dealing with the life I have post the aftermath of the life of a Hollywood spinster.
Great post, Karl! Not an easy lesson to learn, but an important one. And you're right, nothing is worth picking up over and if you work the program, you truly can get through anything Life throws at you!
Best, Karen
Thank you for sharing Karl. 25 years is significant in sobriety, and I know that happens one day at a time! I think your words of wisdom will help a great deal of people with their own sobriety.
Thank you Tracy. I certainly did not do it all by myself. I had lots of help along the way.
Peace
Karl
Leave a reply