The Role of the Family in the Addiction Process
Addiction affects literally millions of individuals across the United States. Its consequences are felt on a variety of levels. Healthcare and workforce productivity are but two of these areas. But one of the primary issues with addiction lies at the level of the family. Families are often at the front of any number of ancillary issues.
The Family Disease Model of Addiction
In the typical family disease model the primary dynamic revolves around the affected individual. For example, when a parent develops a drug problem, the different family members may respond in such a way as to help preserve the family order. This does not always work.
In some cases, one child may portray the family hero/defender, and others: the people pleaser, the scapegoat, lost child, and mascot. The significant other may be in denial of the situation. (Claudia Black).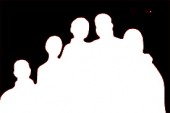 I recall that when I was active addiction, my mother responded to my use in a very reactive manner. She frequently would attempt to get me to stop by using empty threats and other such gestures. Even though I was obviously spinning out of control, my mother was unable to control my using.
In some cases, families are literally torn apart by the damaging consequences of the addict's use. Even when in treatment the efforts of treatment providers prove to be hindered by a fractured family system. For some of these families, addiction has been handed down for generations.
Help for Families
There are many family support groups that address addiction such as Al-Anon and Nar-Anon. These groups serve to assist family members that are looking for help in dealing with the drug use of their loved one. Based on the 12-Step model, Al-Anon and Nar-Anon have served many families over the years. Formal treatment is yet another modality that is often used to address family addiction issues but with varied results.
Recovery from addiction is not just for the addict. The family needs to play an active role in this process. There may be trauma, legal issues, or other considerations to be taken into account. It also takes time. Just as addiction recovery does not happen overnight, neither does recovery for the family.
As I always say, "Recovery is possible." And that goes for families as well. Both patience and hard work are required. But with time and the appropriate amount of care and consideration all those affected can find a better way of life.
How has your family been able to find recovery from addiction?
APA Reference
Shallowhorn, K. (2012, October 8). The Role of the Family in the Addiction Process, HealthyPlace. Retrieved on 2023, December 7 from https://www.healthyplace.com/blogs/debunkingaddiction/2012/10/the-role-of-the-family-in-the-addiction-process
Author: Karl Shallowhorn, MS, CASAC